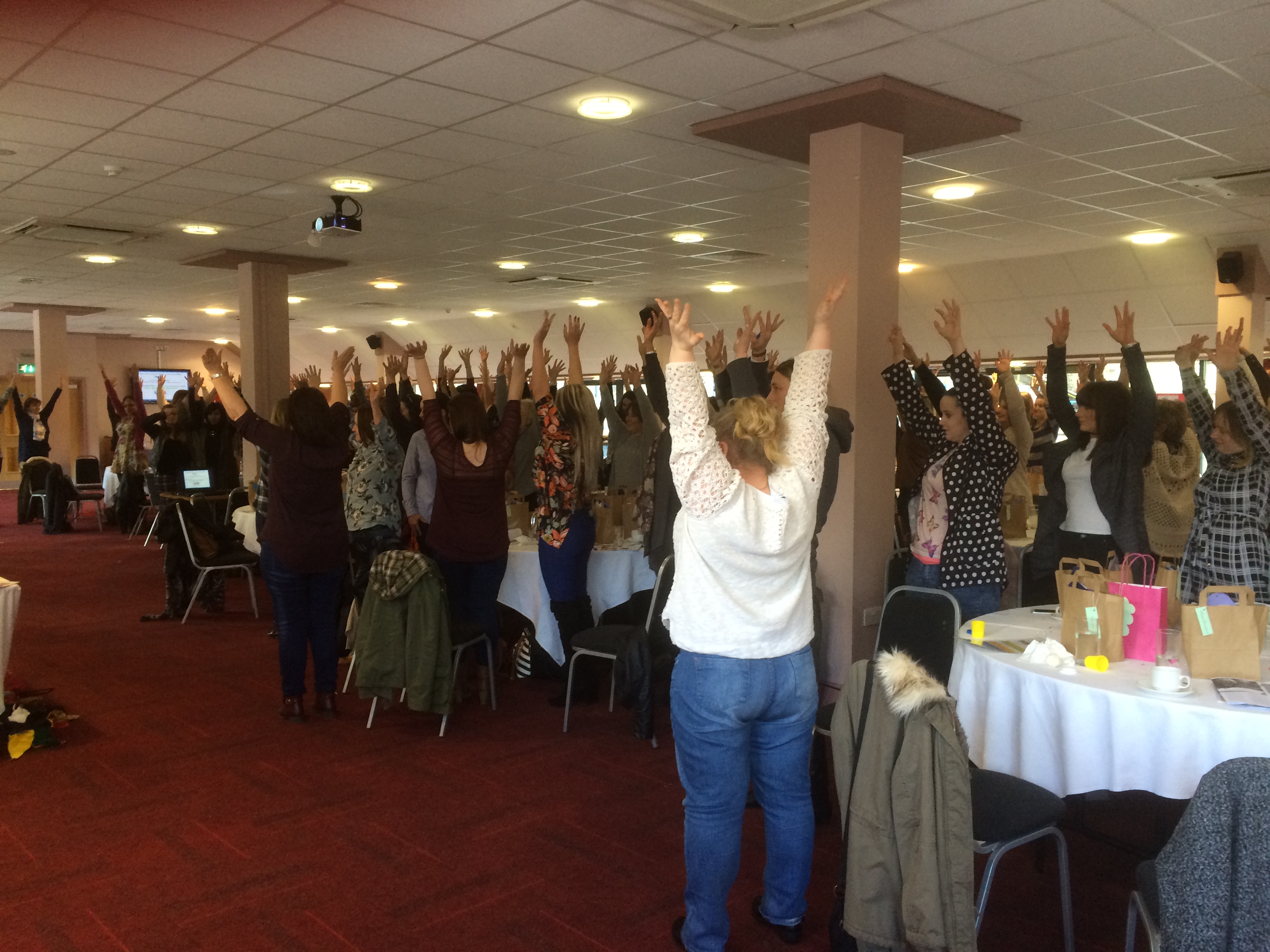 Nearly 150 childcare and early education providers attended an event run by Calderdale Council last week to help local children reach their full potential.  
Learning starts from the day we are born. What happens during the early years of life is crucial for every child's development – that's when the foundations for the future are laid.  
The Council recognises that everyone in a young child's life has an impact on their learning – from parents to providers like childminders, creches, day nurseries, holiday schemes, parent and toddler groups and pre-schools. From birth to five years old, good quality early years education and care, plus knowledgeable practitioners and supportive home learning are key to improving educational outcomes. 
Cllr Megan Swift, Calderdale Council's Cabinet Member for Children and Young People's Services, said: 
"Helping to give people a good start in life is vital. The Council has an important role in promoting the development of young children. We know that a good foundation in the early years helps children achieve more at school and boosts their long-term health and employment prospects. Getting this right from the start not only helps them achieve their very best, it also plays a part in reducing family poverty." 
The Council has a team dedicated to improving the quality of early years learning and development across Calderdale, with a particular focus on narrowing the gap between the achievement of people with different backgrounds. It supports providers to ensure they meet their statutory duties such as health and safety, safeguarding and early educational attainment through strong foundational learning.  
In addition to this ongoing support, the Council holds an annual early years and childcare convention to bring providers together to give advice and guidance. This year's event was at The MBi Shay Stadium on Saturday 5 March and the focus was on inspiring parents to support their child's learning and development at home.   
The guest speaker was Alice Sharp, an early years specialist who works with many education authorities and departments across Britain to share her ideas. At the event she provided stimulating ideas for engaging families and promoting learning at home. The focus isn't necessarily on giving youngsters 'homework', but on play-based activities which are fun and build important developmental skills. Alice gave the example of 'mashing mud' with a potato masher, which develops fine motor skills, manual dexterity and vocabulary as children describe the mud and the fun they are having. 
The event was opened by Jackie Nellis, the Council's Head of Learning, and speeches were made by Council teams. For example, Public Health raised awareness of childhood obesity and helped providers share important health messages with parents, such as swapping sugary snacks for healthier options.  
For more information about local services and providers, visit Early years and childcare.