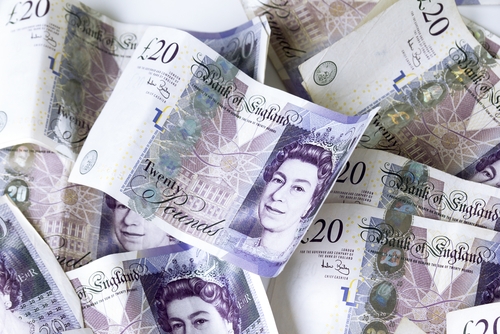 Deadlines have now been removed for applications to Calderdale Council's Repair and Renew grant for owners of residential and business premises affected by the Boxing Day Flood in the Calder Valley. 
Timescales for the applications have now been lifted, however, funds from the government are limited and people wanting to make an application should register their interest as soon as possible. If more people come forward for the grants than funds are available, a case will be put to the government to extend the scheme. 
Both homes and businesses can apply for a Repair and Renew grant, and if you own more than one property that flooded you can apply for as many of the grants as you own properties. 
Following the meeting of Calderdale Council's Cabinet on Monday 7 March, more people may be able to claim for the grant, which offers funding of up to £5000 for protection type works such as flood doors or gates, non-return valves, toilet and drain bungs or for work to make it easier for the property to recover if flood waters do get in. This type of work can't guarantee that flood water will not get in, but it may reduce the amount of water or the damage it causes.  
The grant now not only covers residents and businesses which flooded, but a few exceptional cases where properties would have flooded if not for the hard work of people on the ground keeping water out and also some properties which were affected by landslides and rubble. 
If you are eligible, the first step in the process is to arrange a survey of the property to identify and prioritise a list of work that could be carried out. This could be a surveyor, competent contractor or insurance loss adjuster. If you are not sure about your eligibility, please check before you take on a surveyor. 
The Council will commission a number of surveys in order to help people who are finding it difficult to do this. If more work is identified than you are able to fund, talk to your surveyor about which work is the most important for your property or seek another quote. 
Up to £500 of the grant can be used to pay for the survey, even if no work can be done, or if the work does not go ahead for any reason. Once the surveyor's report has been provided to the owner, quotes can be obtained for the work that has been recommended. The surveyors may be able to recommend local contractors who could provide quotes, depending on the work needed. 
When applications are approved, owners can then give their go ahead to their chosen contractor(s) for the work recommended by the surveyor. On completion of the work and production of invoices, the Council can pay the contractor and surveyor directly out of the grant for the work that is carried out. 
The Leader of Calderdale Council, Cllr Tim Swift, said: 
"The Council has paid out over £3 million for people and properties affected by the floods, but we know that there are still some people who haven't claimed and are eligible, particularly for the Repair and Renew grant. 

"We want as many people as possible to be able to apply for funding, so we've removed the deadline, provided more assistance and the altered the eligibility criteria to enable more people to complete their applications." 
More information about the grant is available on the Council's website at http://www.calderdale.gov.uk/environment/flooding/help-available.html 
Business owners can contact the Business Support Team on 01422 392222 and residential property owners can get in touch with the Council's Home Improvement Service on 01422 392199 for advice and support on how to apply.