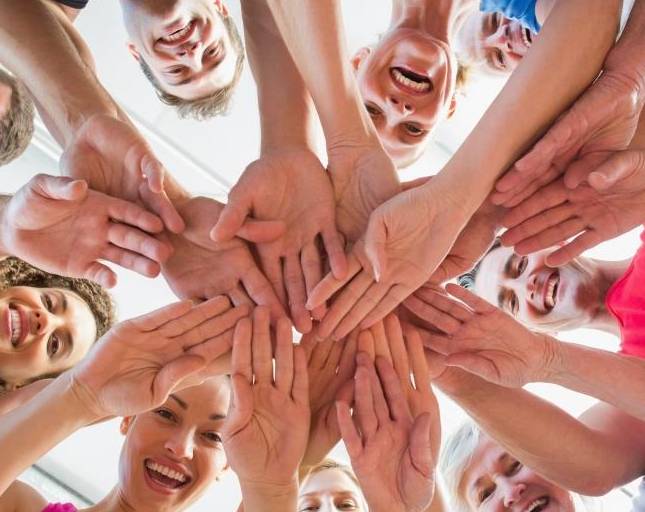 The Council is on a mission to help make Calderdale the most active borough in the north of England. 
We launched a campaign this week to help local residents be more active in their daily lives and make healthier choices. This supports Public Health England's national 'One You' campaign.
In Calderdale, two in every three residents are overweight or obese, and 32% are inactive. In a survey with residents in 2015, about half felt they didn't get enough exercise and wanted to lose weight. 91% said they were not a member of a gym.
There are so many benefits when you move more. You can:
•           Lose weight
•           Sleep better
•           Feel happier
•           Get more energy
•           Lower your risk of disease
Through the campaign, the Council is inspiring and enabling people to make simple lifestyle changes to move more. This doesn't mean a complete life change or going to the gym every day. We can all move more in our everyday lives – for example, swapping the lift for the stairs, and parking the car further away to increase walking.
Last year IBM worked with the Council at no cost to identify how to encourage more active, healthy and longer lives in the borough. Their recommendations included working with local organisations and people to create even more activities, and giving residents more information about how healthy they currently are to inspire them to make healthy choices.
We are now acting on IBM's recommendations and offering lots of support to help people move more, through:
Our new 'Healthier Calderdale' website: http://healthy.livingcalderdale.co.uk(external link)   
Our striking new website is perfect for beginners or re-starters to a healthy lifestyle, and is packed with healthy living tips, videos and popular apps. You can also find fun local activities to get the whole family moving; see all the great Council sports and fitness facilities; and be connected with our Better Living team who can help you lose weight and get healthier for free.
Tailored support from our Better Living team
Our friendly, qualified team has already helped hundreds of residents across Calderdale to become healthier. They are offering free 12-week sessions where you can lose weight, learn more about food, have fun and make friends. We offer a range of packages for children and adults that are looking to be a healthier weight. The team monitors your progress and offers further support for up to nine months after the 12-week sessions, as well as discounted membership in Council leisure centres. Simply check your BMI through the Healthy Living Calderdale website, see which package fits you and get in touch – email blt@calderdale.gov.uk or call 01422 230230 to see if you're eligible.
New activities in Calderdale
We are going out into communities to find out what fun activities people want to do to help them move more, for example, hula hoop classes, dance and beginners' running. We have used funding from West Yorkshire Sport to set up new activities, for example, Bollywood dance classes in Halifax.
We recently met with nearly 60 local sports and activity providers – from gyms to small walking groups – to find out what support they needed to create even more activities. We are continuing to support them by giving information and guidance on the things they need, for example, marketing, business management, financing and applying for funding.
Cllr Simon Young, Calderdale Council's Cabinet Member for Public Health, Wellbeing and Engagement, said:
"We want to help people live healthier, happier, longer lives and connect with other people. Our key message is that it's easier than you might think to get healthier – just a few small tweaks can make a big difference to your health and how you feel. You might just need more information on what to do, or a bit of support to make it happen. That's what our new campaign is all about.

"Never before has moving been so much fun. There are so many exciting activities happening around Calderdale, and we're working with community groups, sports clubs and anyone else that wants to set up new or additional activities.

"We're on a mission to help make Calderdale the most active borough in the north of England – will you join us?"
We want to know what kinds of activities would get you moving more but aren't currently in your area – tweet us @betterlivingcal
To find out more about the Council's new campaign, head to http://healthy.livingcalderdale.co.uk(external link)    
For more information about the national One You campaign, visit www.nhs.uk/oneyou(external link)