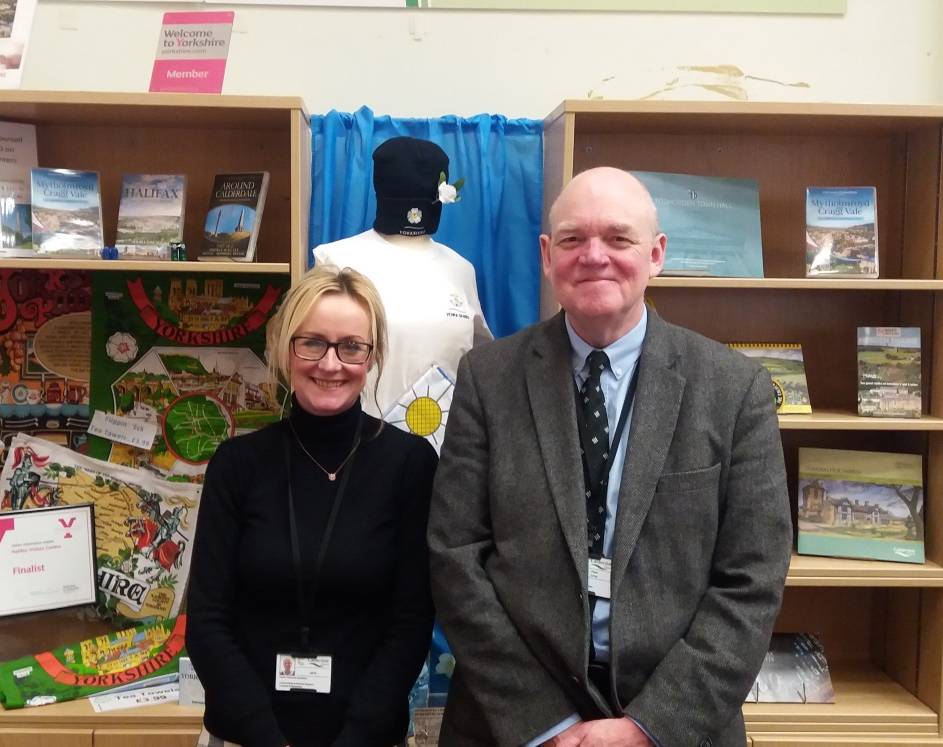 Halifax Visitor Centre will be open for more days per week when it moves into its beautiful new home at the newly built Central Library and Archive.
At the moment the Calderdale Council-run centre is based in the current Central Library on Northgate in Halifax, which opens five days a week.
When the new Central Library and Archive opens next to the Piece Hall, both the library and the visitor centre will be open six days a week.
Cllr Susan Press, Calderdale Council's Cabinet Member for Neighbourhoods and Communities, said:
"Halifax Visitor Centre, like our centres across Calderdale, provides a brilliant service to visitors and local people, with friendly, knowledgeable staff and a wealth of information and products. This will continue in its new home, but in the wonderful surroundings of our new state-of-the-art library, and people will have more opportunities to visit.

"We're really looking forward to welcoming people to our new library and visitor centre. We know that the building will give visitors a fantastic first impression of the area."
The visitor centre will be based on the ground floor of the new library, with modern equipment displaying leaflets, maps, bus and train timetables, walking guides, local souvenirs, postcards and gifts.
Staff will be on hand to give people a warm Calderdale welcome and a wide range of information and advice on the local area.
The new Central Library and Archive and visitor centre will be open to the public six days a week:
Monday          9.30am to 6.30pm
Tuesday         9.30am to 6.30pm
Wednesday   9.30am to 12.30pm
Thursday       9.30am to 6.30pm
Friday             9.30am to 6.30pm
Saturday        9.30am to 4.00pm
Sunday          Closed
You can also find lots of information about Calderdale at any time of day at www.visitcalderdale.com(external link) 
The new Central Library and Archive, which has been wholly funded by the Council, will be officially opened by the Mayor of Calderdale, Cllr Ferman Ali, on Saturday 9 September 2017.
Located on the Square Church site next to the Piece Hall, the new Library and Archive will blend the remains of the church into an iconic external design and striking internal layout. In addition to the visitor centre, facilities will include an impressive children's library, local studies section, West Yorkshire Archive search room and a relaxing space for teenagers next to the digital media section.
Find out more on the New Central Library and Archive page of the Council's website and on Twitter @CMBClibraries.