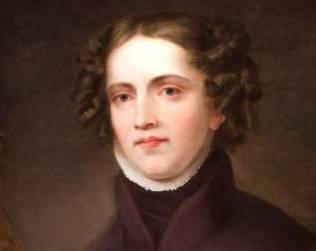 Online celebrations for Anne Lister's 230th birthday will connect thousands of people across the globe to the story of this remarkable woman and her historic home.
On Saturday 3 April 2021, Anne Lister of Shibden Hall, Halifax, West Yorkshire (1791-1840) would have been 230 years old. It's also a landmark year for the Hall, which has now reached its 600th birthday.
Whilst the Calderdale Council-run Shibden Hall will sadly remain closed for Anne Lister's birthday for the second year running due to COVID-19, the celebrations will be in full swing online.
The Council's Museums Service will release exciting new content and films on social media on Saturday 3 April. Posts on @ShibdenHall on Twitter and the Shibden Hall Facebook page will mark the legacy of the scholar, traveller, lesbian, businesswoman and landowner, whose story became world-famous through Sally Wainwright's BBC and HBO series, Gentleman Jack.
Links to other events in the region to celebrate Anne's birthday and legacy will be shared over the Easter weekend, including a new podcast by Calderdale Libraries with three episodes about Anne Lister and Shibden Hall on Friday 2 and Saturday 3 April. For more information about the birthday celebrations, head to www.visitcalderdale.com(external link)
The Council's commitment to sharing Anne's story and harnessing the 'Gentleman Jack effect' has continued during the pandemic.
Whilst Shibden Hall has been closed in line with government restrictions for COVID-safety, the Council has created and shared a 3D virtual tour of the iconic house, where you can walk in Anne Lister's footsteps from the comfort of your own home with a free online tour. You can explore the room where Anne wrote her diaries, move freely around the main house, venture through the Victorian gardens and get up close to one of the world's oldest surviving carriages in the 17th century barn. There are expert virtual guides in every room to share the fascinating features of the house and the stories of people who lived there.
Anne Lister's diary entries from her birthdays have been transcribed and shared from 1818 to 1840, so you can read what Anne Lister got up to.
Visit www.calderdale.gov.uk/museums to access the 3D virtual tour, the diary entries, a full biography of Anne and other resources to learn more about her extraordinary life.
Shibden Hall is also celebrating a landmark birthday this year. The first reference to the Hall was a whopping 600 years ago, back in 1420/21. It was a family home until 1933, when it became a public museum, and was the home of Anne Lister from 1815 until 1840 when she died.
There are plans to celebrate Shibden600 later in the year when museums can hopefully start to reopen safely, including special exhibitions and a showcase of clothing and textiles from the time of Anne Lister.
The Museums Service will also be posting online content to mark Shibden600 and is inviting people to share their memories, stories and photos of Shibden Hall to celebrate its history and all the people that have lived, worked and visited there over the centuries. Follow @ShibdenHall on Twitter and sign up for the Calderdale Museums e-newsletter at www.calderdale.gov.uk/museums to keep updated and get involved, and watch this short film about Shibden600: www.youtube.com/watch?v=3KIUnaVd3PI(external link)
A new 600-year timeline of Shibden Hall's history will be launched online on Monday 29 March, including key events and changes made during Anne Lister's lifetime. The timeline has been created in partnership with Packed with Potential, an Anne Lister research site: www.packedwithpotential.org/(external link)
Zohrah Zancudi, Calderdale Council's Director of Public Services, said:
"Anne Lister and her incredible story have inspired so many people around the world. We are honoured to mark her 230th birthday to celebrate her life, legacy and impact. The beautiful Shibden Hall is a key part of Anne's legacy, and we are excited to mark its 600th birthday as soon as possible. Although we can't gather in person, the many fantastic online activities will open up both commemorations to a global audience.

"The phenomenal success of Gentleman Jack secured Calderdale's place on the map as a major cultural, LGBTQ and heritage destination, leading to unprecedented visitor numbers to Shibden Hall and beyond. The impact of the first series, and the upcoming addition of the second series which is currently being filmed, will form part of our economic recovery from COVID-19 when it is safe to make the most of the 'Gentleman Jack effect' again."