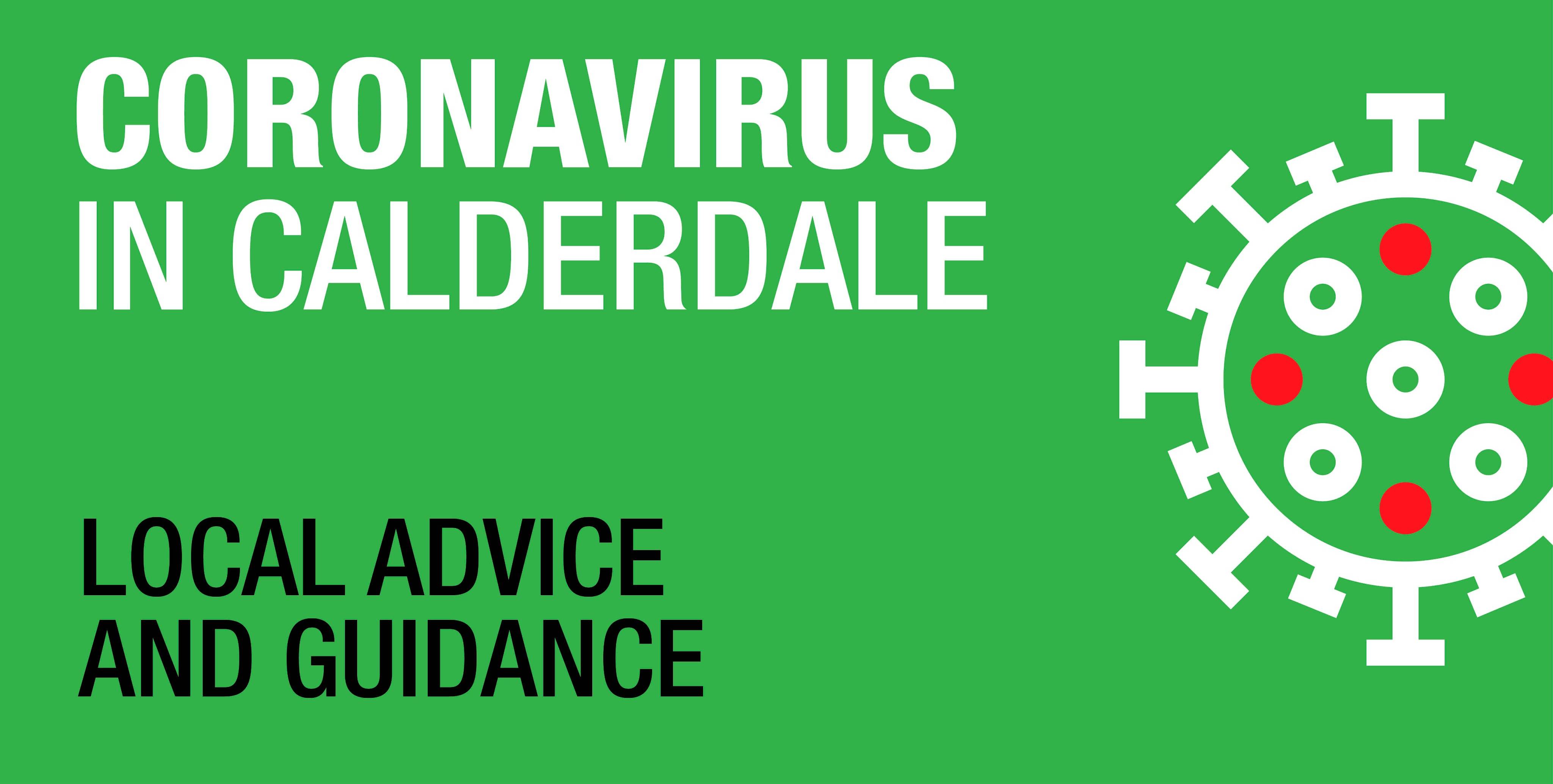 Calderdale Council has been selected to take part in a national pilot, in partnership with NHS Test and Trace, to expand its local contact tracing service.
Calderdale is one of only two local authorities nationally to be selected to take part in a new programme allowing local teams to follow up contacts of COVID cases, where the national team has been unsuccessful.
Contact tracing is an important part of any approach to prevent and control COVID-19. Since August 2020, Calderdale has been carrying out local contact tracing to enhance and support national test and trace.
Currently, the Council receives information from NHS Test and Trace about residents who have tested positive for COVID-19 and haven't been reached by the national Test and Trace service within 24 hours. Local contact tracers then attempt to get in touch with the COVID case and identify people they may have infected – these people are known as contacts. The details of these contacts are then passed back to the national system so they can advise them of their legal duty to self-isolate.
As part of the new pilot, any contacts that cannot be reached by the national team within 24 hours will be passed back to the Council's local team. Local contact tracers will then use text messages, telephone and home visits to attempt to reach the contacts and provide information on the support available to enable them to self-isolate, reminding them of the legal requirement to do so.
This expanded local service will further complement the national system and build on the success of the existing local contact tracing service.  There have already been notable examples of where the local contact tracers have been able to use their local knowledge and expertise to identify hard-to-reach contacts as well as possible routes of transmission and outbreaks.
Local contact tracers may also be able to offer more specific advice on support available locally and the use of local rate, 01422 numbers makes it more likely that calls will be answered and easier if anyone needs to call back. 
The Deputy Leader of Calderdale Council, Cllr Jane Scullion, said:
"Our local contact tracing service has been a real success story, with our local knowledge combining with the data and resource of national systems to help reach more COVID cases successfully.

"I'm pleased that we're able to take part in this pilot scheme to expand our service. In addition to supporting work to reach cases, it means we can also use our expertise to reach their contacts when the national system has been unable to get in touch with them."
Calderdale Council's Director of Public Health, Deborah Harkins, said:
"Contact tracing is so important in helping to prevent and control COVID-19. It's great news that we've been selected to take part in this new pilot scheme. It will allow us to not only find people who have the virus, but also reach their contacts so we can break the chain of infection, advise them of the importance of self-isolating and direct them to the local support available.

"By combining national resources with our local knowledge I'm confident we can speed up the process of reaching those who need to self-isolate – one of the most important ways that we can contain the virus."
Baroness Dido Harding, Interim Executive Chair of the National Institute for Health Protection, said: 
"Stopping the spread of COVID-19 demands a collaborative effort and I congratulate Calderdale Council for participating in this pilot to further support the collective effort to tackle the spread of the virus. Our partnership with local authorities has now seen us reach more people than ever before and support them to self-isolate, many of whom might otherwise have unknowingly spread the virus to their loved ones.

"Local authorities' unique knowledge of their communities is invaluable as we work together and, with the support of the national tracing service, their involvement will continue to strengthen our contact tracing work. Alongside the work we are already doing to help keep people safe, for instance offering regular rapid testing within the community, workplaces and care homes, this will help with the return to a normal way of life."
Partnership work continues across Calderdale to help control COVID-19, such as engaging with and supporting communities, particularly in areas with high infection rates; increasing and improving access to testing; ensuring that those most at risk from COVID-19 are offered a vaccine; carrying out local contact tracing; supporting people to enable them to self-isolate; engaging with businesses and helping them to be COVID-secure; and enforcing COVID-19 restrictions where necessary.
Everyone can play their part by staying at home and avoiding contact, wearing a face covering unless they are medically exempt, and self-isolating if they test positive or are a contact.
For up-to-date and reliable information about COVID-19, use trusted sources such as:
www.gov.uk/coronavirus(external link)
www.nhs.uk/coronavirus(external link)
www.calderdale.gov.uk/coronavirus
 ENDS