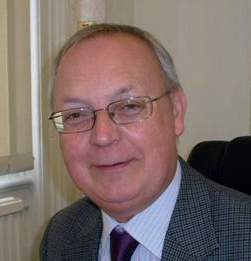 A review of fire safety in buildings across Calderdale is underway, and local people are being asked to contribute by sharing their views.
Calderdale Council called for the local review after the devastating fire at Grenfell Tower in London. It is being carried out between July and September 2017 and an initial progress report is now available on the Council's website: www.calderdale.gov.uk/v2/residents/housing/calderdale-fire-safety-review-2017
Organisations supporting the review include the Council, West Yorkshire Fire and Rescue Service and Together Housing, which manages social housing in Calderdale.
Although Calderdale Council no longer owns any housing stock, it continues to work closely with Together Housing and West Yorkshire Fire and Rescue Service to ensure that residents are safe in their homes.
Cllr Tim Swift, Calderdale Council's Leader, said:
"The fire at Grenfell Tower was a horrific incident and our thoughts remain with everyone affected.

"Our joint review aims to gather as much information as we can about buildings and fire safety in Calderdale; to reassure residents; and to make recommendations for future work, learning from the tragedy at Grenfell Tower and ensuring that people are protected.

"We are keen to hear from local people about any fire safety concerns in Calderdale or ideas for good practice. We particularly encourage you to share your views if you live in or manage a house or larger building with unrelated tenants, such as a converted mill or house with multiple occupation. As always, if you have an urgent fire safety issue please contact your landlord directly."
To get involved please email firesafetyreview@calderdale.gov.uk by 31 August 2017.
George Paterson, Director of Assets at Together Housing Group, said:
"Since the awful events at Grenfell, Together Housing Group have been working closely with our tenants, an independent building consultant, Calderdale Council and West Yorkshire Fire and Rescue Service to provide reassurance and ensure tenant safety.

"We welcome any review into safety and will continue to work with all our partners and residents to ensure they live in safe homes and communities."
District Commander for Calderdale, Martyn Greenwood said:
"West Yorkshire Fire and Rescue Service is happy to support the proactive approach taken by the Calderdale Joint Review Group, and the Service is keen to engage with tenants, and landlords regarding fire safety and fire prevention."
As part of the review, buildings across Calderdale are being checked to ensure they are still fully compliant with the fire safety requirements and fire risk assessments that are in place. Premises include high rise buildings, nursing and residential homes, schools and Council-owned buildings.
The Council has a fire safety policy and conducts regular comprehensive fire risk assessments in all of its buildings. A number of these have taken place since the Grenfell Tower fire, including Ferney Lee residential care home, North Bridge Leisure Centre, Clay House and the Heatherstones Court apartments in Halifax. This work will continue as part of the normal programme.
Any Council properties with cladding are now being re-checked. Many Council buildings have already been fitted with sprinklers during building improvements in recent years, and this will continue.
The final outcomes of the Calderdale fire safety review will be discussed by the Council's Cabinet at the end of the year, but actions identified during the review process will be taken sooner wherever possible.