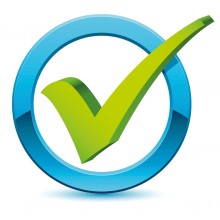 Thursday 5 February is National Voter Registration Day in the UK, and Calderdale Council is reminding residents to register to vote, to ensure their voice is heard.
This is the second year that National Voter Registration Day has taken place, as part of a national campaign aimed at encouraging more young people to register to vote.
But it's not just young people that need to ensure they're registered. It's now less than 100 days until the local and general elections in the UK and no matter what age you are, if you aren't registered you won't be able to cast your vote. To be sure you can have your say you need to apply to register by Monday 20 April 2015.
Merran McRae, Calderdale Council's Chief Executive and local Returning Officer at the elections, said:
"It's really important that as many people as possible can have their say in the elections. On Thursday 7 May the UK will take to the polling stations, and this year you'll be able to vote in the both the local elections and the general election, to determine who represents you on Calderdale Council and also in Parliament.

 

"It's best to register sooner rather than later, and it's so quick and easy – in fact it takes less time than making a cup of tea. All you need to do is visit www.gov.uk/register-to-vote(external link) or call 01422 393103 for more information.

 

"Even if you think you're already registered, it's important to double check. Many people think they are automatically registered because they pay council tax, but this isn't true. If you're unsure, you can call us on 01422 393103 to check."
For more information about voter registration visit www.gov.uk/register-to-vote(external link)