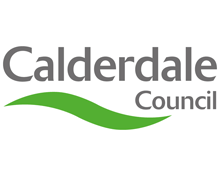 Calderdale Council is reminding residents to make sure they're registered to vote.
The local and European Parliamentary elections take place on Thursday 22 May, and to have your say you need to register by Tuesday 6 May.
Merran McRae, Calderdale Council's Chief Executive and local Returning Officer at the elections, said:
"Having a say in the elections is really important. You'll only be able to vote on who represents you on Calderdale Council and in the European Parliament if you register by Tuesday 6 May.
"Registering is quick and simple, and it's best to do it sooner rather than later. All you have to do is visit www.aboutmyvote.co.uk(external link) or the Council's website www.calderdale.gov.uk and print a registration form. Or you can contact Electoral Services on 01422 393103.
"Even if you think you're already registered, it's important to double check. Many people think they are automatically registered because they pay council tax, but this isn't true. If you're unsure, you can call us on 01422 393103 to check."