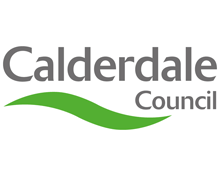 Businesses in Calderdale can now benefit from a number of new schemes designed to help out with reducing their business rates bill.
Calderdale Council has recognised that the retail sector is changing, as people's shopping habits change, particularly as more people start shopping online. Businesses are facing challenges as they look to adapt. To help out, the Council has adopted the discretionary powers recently introduced by the Government and we are offering three new relief schemes, giving a discount to local businesses who qualify.
The first scheme is the Retail Relief support. This is a two year discount of up to £1000 off your business rates for most types of retail properties with a rateable value of £50,000 or below. If you occupy more than one business property, relief can be claimed on each property. For details of the properties and businesses not covered by this scheme please refer to the website: http://www.calderdale.gov.uk/business/businessrates/reliefs-exemptions.html
The second scheme businesses could apply for is Reoccupation Relief. This offers a 50% discount off the net rates bill for 18 months, for businesses moving into previously empty retail premises between 1 April 2014 and 31 March 2016. To qualify premises must have been empty for 12 months before the date that they become occupied but can be used for any purpose, not just retail use. The premises must remain continuously occupied, and the relief available for each property will be 50% of the net rates bill, after any other reliefs have been applied, other than Retail Relief.
The third new scheme is the New Build Property Exemption. This is an exemption from empty rates for 18 months that will be available for all newly built unoccupied business properties completed between 1 October 2013 and 30 September 2016. When building new commercial properties, developers take into account the risk of paying empty property rates if the property does not become fully occupied immediately. This scheme will help to eliminate these concerns.
Other measures have also been put in place including the option for ratepayers to pay the bills over 12 instalments and an extension of the temporary Small Business Rate Relief levels for a further year until 1 April 2015.
Calderdale Council's Director of Communities and Business Change, Robin Tuddenham, said:
"We know that some smaller business have found the current financial climate and people's changing shopping habits difficult, so we want to make sure we do all we can to give businesses the best chance to survive and thrive in Calderdale.
"By introducing these discretionary rate relief and discount schemes, we hope to make it easier for existing businesses, but also encourage new businesses to come to Calderdale."
Calderdale Council's Director of Economy and Environment, Ian Gray, said:
"These new schemes will help support economic development in the borough – stimulating growth, attracting new businesses to the area and hopefully helping existing businesses to expand."
If you wish to apply for any of the reliefs, application forms can be downloaded from the Council's website. Alternatively, please contact the business rates team at Calderdale Council on 01422 393699.