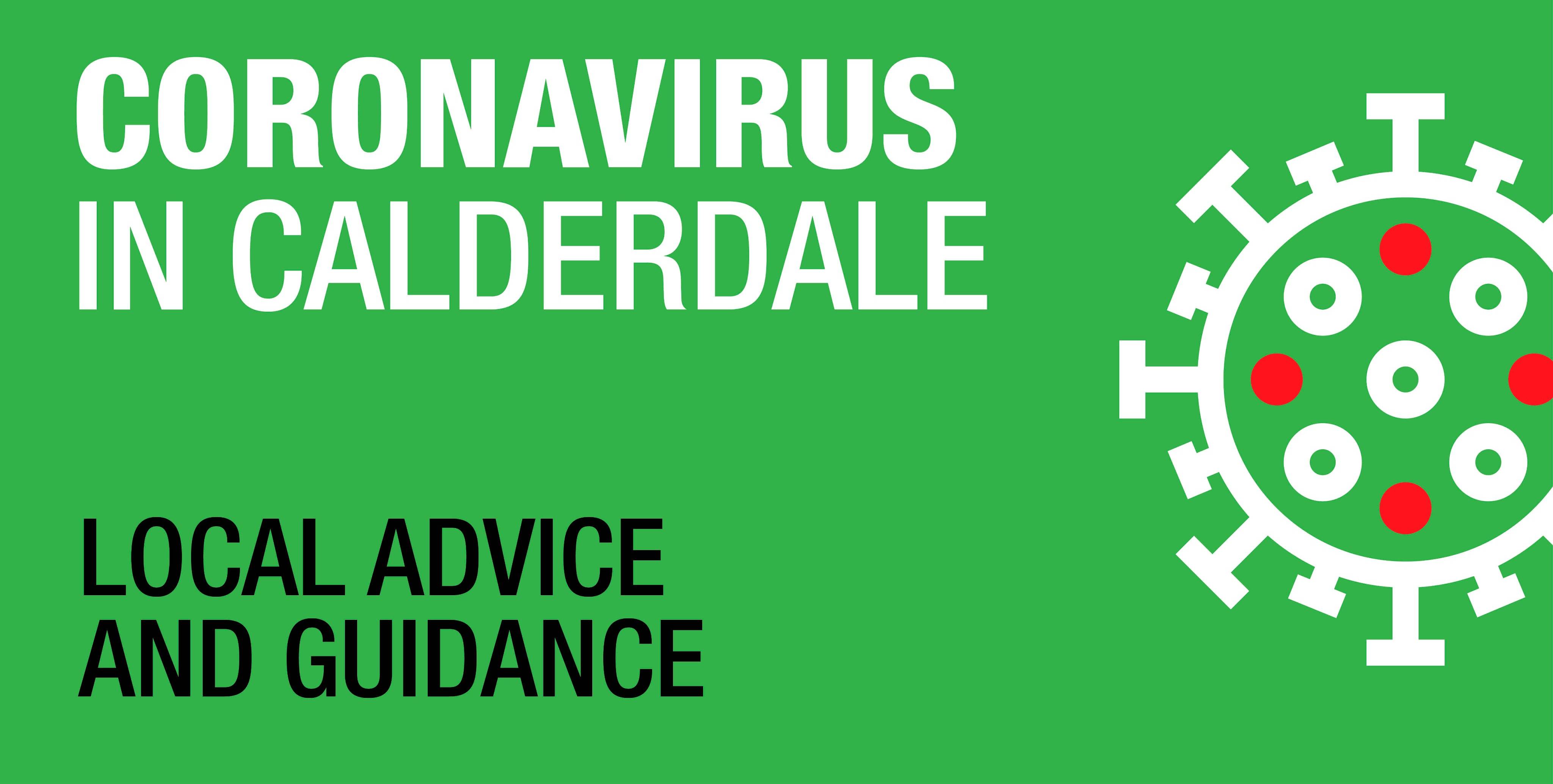 Calderdale Council is reminding residents about the importance of face coverings and encouraging as many people as possible in the borough to wear one.
Face coverings are an important measure in keeping us all safe. It's now mandatory to wear one when using public transport (and in bus and train stations), in shops, supermarkets and banks. They're also required in NHS settings such as hospitals and GP surgeries.
In Calderdale, it's also recommended that face coverings are worn when visiting any indoor settings where there are people outside of our own household. This includes during taxi journeys, in bars, at visitor attractions and in places of worship.
Although Calderdale has had a relatively low number of COVID-19 cases over the course of the pandemic, the rate of positive cases has increased in the borough recently. The borough is currently classed as one of England's 'areas of concern' for COVID-19, meaning we all need to be extra careful and take additional actions to try and reduce the spread of the virus.
It's likely that there are people in the borough that have COVID-19 without having any symptoms. Although these people may not feel unwell, they can still inadvertently pass the virus on – wearing a face covering can provide protection for others and prevent further transmission.
As face coverings are mainly intended to protect others, not the wearer, from coronavirus they are not a replacement for social distancing and regular hand washing. Anyone with symptoms of COVID-19, and their household, must isolate at home – wearing a face covering does not change this.
Calderdale Council's Director of Public Health, Deborah Harkins, said:
"As an 'area of concern' we all have a responsibility to limit the spread of COVID-19. We're asking people to please wear a face covering any time that they are indoors with people who are not part of their household or bubble. It's a simple, yet effective way to protect those around us and help us get back to doing the things we enjoy, such as shopping or meeting friends, safely.

"It's important that face coverings are used correctly and encourage people to follow guidance about how to safely wear them, carry them and dispose of them. This includes fitting well over the nose and mouth, washing hands thoroughly before putting on or taking off and ensuring that they're regularly cleaned, or disposed of correctly if single-use."
The Leader of Calderdale Council, Cllr Tim Swift, said: 
"Throughout the COVID-19 pandemic, we've seen many examples of people in Calderdale going above and beyond to protect each other and help prevent the spread of the virus. Although our infection rate has risen recently, this hard work has not been wasted and we need your ongoing support to help prevent the virus spreading further.

"We should all keep up the great work done so far to look after each other and this includes wearing face coverings. There are lots of different options available and plenty of guidance online about how to make your own. I'm sure that it will soon become second nature to remember to take a clean face covering with us every time we go out.

"Of course some people are unable to wear a face covering for a number of legitimate reasons.  It's important that we're all mindful and respectful of such circumstances and remember the importance of social distancing whether we're able to wear a face covering or not."
For full guidance about the requirements of face coverings and how to safely wear them, visit Government advice on face coverings(external link)
As COVID-19 is still within our community, we should all continue to keep at least two metres away from people outside our households wherever possible, wash our hands(external link) with soap and water often, for at least 20 seconds, avoid touching our face and follow the 'catch it, bin it, kill it(external link)' guidance to help keep ourselves and others safe. Anyone with symptoms of COVID-19 should stay at home and book a test(external link) as soon as possible, within five days of the symptoms starting.
For up-to-date and reliable information about COVID-19, use trusted sources such as:
www.gov.uk/coronavirus(external link)
www.nhs.uk/coronavirus(external link)