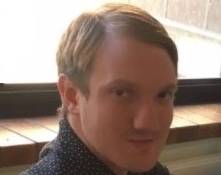 A new scheme in Calderdale is helping young people with learning disabilities to prepare for life in the workplace.
Calderdale Council, Calderdale College and Calderdale and Huddersfield NHS Foundation Trust launched 'Project Search' last month, and it's already having benefits for the 12 young adults involved.
The scheme offers a year-long supported internship combining classroom-based learning delivered by Calderdale College and work experience with the Council and the NHS. The aim is to boost opportunities to learn new skills to help secure full-time, paid employment.
Cllr Megan Swift, Calderdale Council's Cabinet Member for Children and Young People's Services, said:
"We want to ensure that when people with learning disabilities leave school or college, they have access to good-quality, paid jobs and can achieve their full potential. Project Search is a great opportunity for them to gain knowledge and practical experience in a safe and supported environment."
Cllr Bob Metcalfe, Cabinet Member for Adults, Health and Social Care, added:
"Just one month in to the scheme, it's wonderful to see young people already building their self-esteem. This will help to prepare them to live independently in their adulthood."
Laura Lavender, Team Leader – Employability & Life Skills, Calderdale College, said:
"We are so proud of our interns' progress so far – they have really stepped up to the challenge and have become real assets to the teams they're working in. Project Search is a fantastic supported internship model which we are hoping will make a big difference to the long term career prospects of the young people taking part. We are thrilled to be involved in this project and are dedicated to ensuring its success."
The Council and Calderdale and Huddersfield NHS Foundation Trust are working together to provide a variety of work experience to the young people enrolled on the scheme. From September to December 2017 the work placements are based at the Council, and from January 2018 they will be provided at Calderdale Royal Hospital.
Steven's story
When Steven from Calderdale left Ravenscliffe High School, he moved on to study employability and life skills at Calderdale College. Until Project Search came to Calderdale Steven was unsure of his future path and at 23, he didn't have any experience of paid employment.
Steven has been working at Calderdale Council since late September and has excelled with his hard work ethic and motivation.
He is currently working with the Special Educational Needs team in an administrative role. With support and guidance, he learned all the tasks involved in the role, and is now able perform effectively and independently. Steven has become a great role model for people with disabilities.
When asked about his experience of Project Search so far he said:
"I love Project Search, I love the work I do and my family are really proud of me."
Steven hopes to get a full-time job after his work experience.
For more information about Project Search please visit the Preparing for adulthood page on the Council's website.