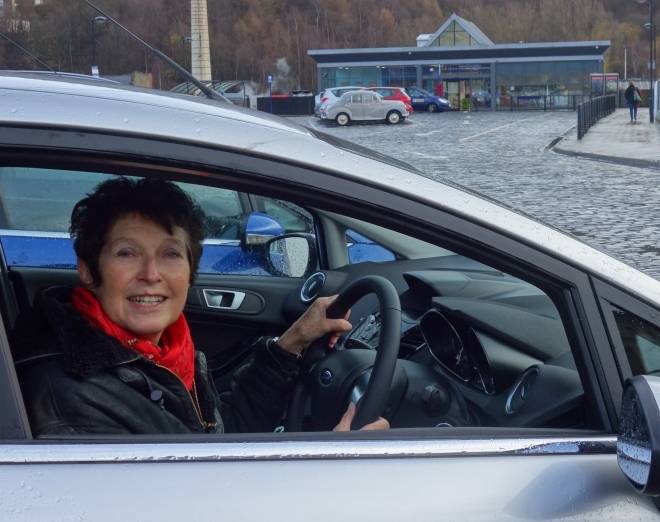 Residents and businesses in Calderdale will soon have a greener, more convenient and cost effective alternative to car ownership when making short journeys around the local area, as a new Car Club is launched in Halifax. 
Calderdale Council has now established the Halifax town Car Club, joining Leeds, Bradford, Wakefield and Kirklees' existing network of vehicles, creating a West Yorkshire car club. A fleet of four cars will soon be available in Halifax town centre for Car Club members to hire out for as little as half an hour at a time. 
Car Clubs are an alternative to private car ownership, providing members with access to a variety of vehicles for as long or as little as they need them. Cars are available for hire 24/7, with vehicles located in dedicated parking bays. 
The first of four cars is onsite at the Halifax train station car park ready for hire by all local residents and businesses in need of a low-cost, low-emission vehicle for a short time, with three additional cars due to be stationed at the Halifax customer first parking lot by the end of the year. They're designed to complement the use of public transport, walking and cycling, giving people access to a car when they need one without the cost of private car ownership or traditional car hire. 
Anyone over 19 with a valid driving licence can become a member of the Car Club. Membership starts at £60 per year, with hourly or daily rates for using the cars. There are no petrol costs, and membership covers your insurance. 
Vehicles can be booked on the internet or by phone, days, weeks, months or as little as a minute before a vehicle is needed. Once a booking is made, members can simply unlock the car using their personal smart card and PIN, and drive away. 
Calderdale Council's Cabinet Member for Skills and the Environment, Cllr Jenny Lynn, said: 
"By joining other West Yorkshire authorities in establishing a car club, we can help businesses, residents and visitors travel to places that can't be accessed by public transport. Having a car at the station means that visitors from other towns or cities can easily continue their journey from the train. 

"Car clubs can also help to reduce emissions and ease congestion. All the vehicles are low- emission or ultra low-emission, and evidence shows one car club vehicle leads to removal of 25 private cars from roads as people either choose not to travel their entire journey by car, or adopt a shared-car ownership." 
Alistair Ryder, Portfolio Development Leader, Integrated Transport at WYCA, commented:
"We've seen City Car Club working very effectively with some of our councils since 2006 and the team has done an exceptional job in providing a safe, cheap and low-emission hourly car rental service. This expansion shows we are committed to car sharing as a key element in bringing simple, affordable and sustainable transport options to all of our residents and local businesses." 
Dan Gursel, City Car Club managing director, added:
"West Yorkshire is certainly a trail-blazer as the first regional authority to provide car club membership across its entire region, but we predict it won't be the last. Car clubs allow people to get where they need to be even if they don't own a car and/or the public transport links aren't appropriate. They are very much a key feature of the future of road transport in urban areas." 
For more information about Car Club, visit www.citycarclub.co.uk(external link).