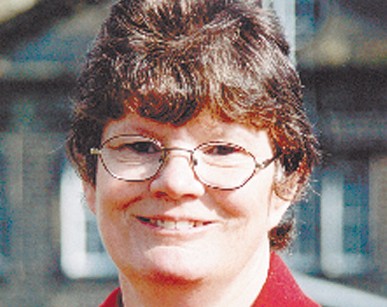 A project to boost support for Calderdale's young people leaving care will be launched during National Care Leavers' Week 2015 (Wednesday 21 – Wednesday 28 October).
This is a national week of events organised by councils and care leavers groups aimed at highlighting the needs of care leavers and the challenges they face as they enter adult life.
In Calderdale 154 young people are looked after when they leave care by the Calderdale Leaving Care Service – a partnership between Calderdale Council and Prospects, the education, employment and skills company.
Care leavers are some of the most vulnerable people in our society. Action for Children reports that they are three times more likely to be cautioned or convicted of an offence, and five times less likely to achieve five good GCSEs. The Calderdale service supports them on a range of issues including housing, financial support, emotional wellbeing and entry into employment or training.
To build on this support, the New Belongings project to raise aspirations and outcomes for care leavers will be launched on Monday 26 October at the Shay Stadium in Halifax. It has been developed by Calderdale, Kirklees, Leeds, Sheffield and Wakefield Councils, funded by the Department for Education (DfE) and is being delivered by the councils and the Care Leavers' Foundation.
Through New Belongings, Calderdale Council has already created 11 apprenticeships for care leavers to increase their job and training opportunities. A care leaver council has been set up, which meets regularly to discuss how to address the issues that care leavers experience. One outcome of this is the planned creation of a care leaver café in January 2016, which will be run by care leavers for care leavers to provide a relaxed place where they can meet, talk and get support.
Another group is in the pipeline, which will be run by care leavers who are parents, to support other young people who are pregnant or have children.
Other events are also taking place throughout National Care Leavers' Week, including a meal at the Shay Stadium for Calderdale's care leavers to celebrate their achievements, and a drama workshop to help build the confidence of young people moving from care to independence. Find out more about these events, and others, here or email claire.haymonds@calderdale.gov.uk   
Calderdale Council's Cabinet Member for Children and Young People's Services, Cllr Megan Swift, said:
"Transition into adulthood, employment and independent living is particularly challenging for young people leaving care, and we want them to reach their full potential. Our support so far means that only 18.6% of Calderdale's care leavers are not in education, employment or training compared to the national average of 37%. We are planning lots more work to boost this support, and Care Leavers' Week is a real opportunity to share our plans.

"The plans are underpinned by a strong input from care leavers and Calderdale's Care Leavers Pledge, which I, and other councillors, have signed. It sets out our promise to work with and for care leavers to ensure they are safe, healthy and achieving their goals."
Jenny Cryer, Prospects Regional Operations Director in Yorkshire and the Humber said:
"Behind every story about a care leaver there is a young person. How successful they are in life depends on the tools we give them to succeed. At Prospects we aim to inspire people to develop their potential, no matter what their background. Our work with care leavers in Calderdale reflects this and we are delighted that 11 of our care leavers are now starting new and exciting careers within Calderdale. 

"Helping young people to help themselves is vital. To make sure we provide care leavers with a service that supports their needs we listen to them and find solutions together. National Care Leavers' Week is a great opportunity to celebrate the great work underway and find new ways to support care leavers in the future as they become adults living independently."