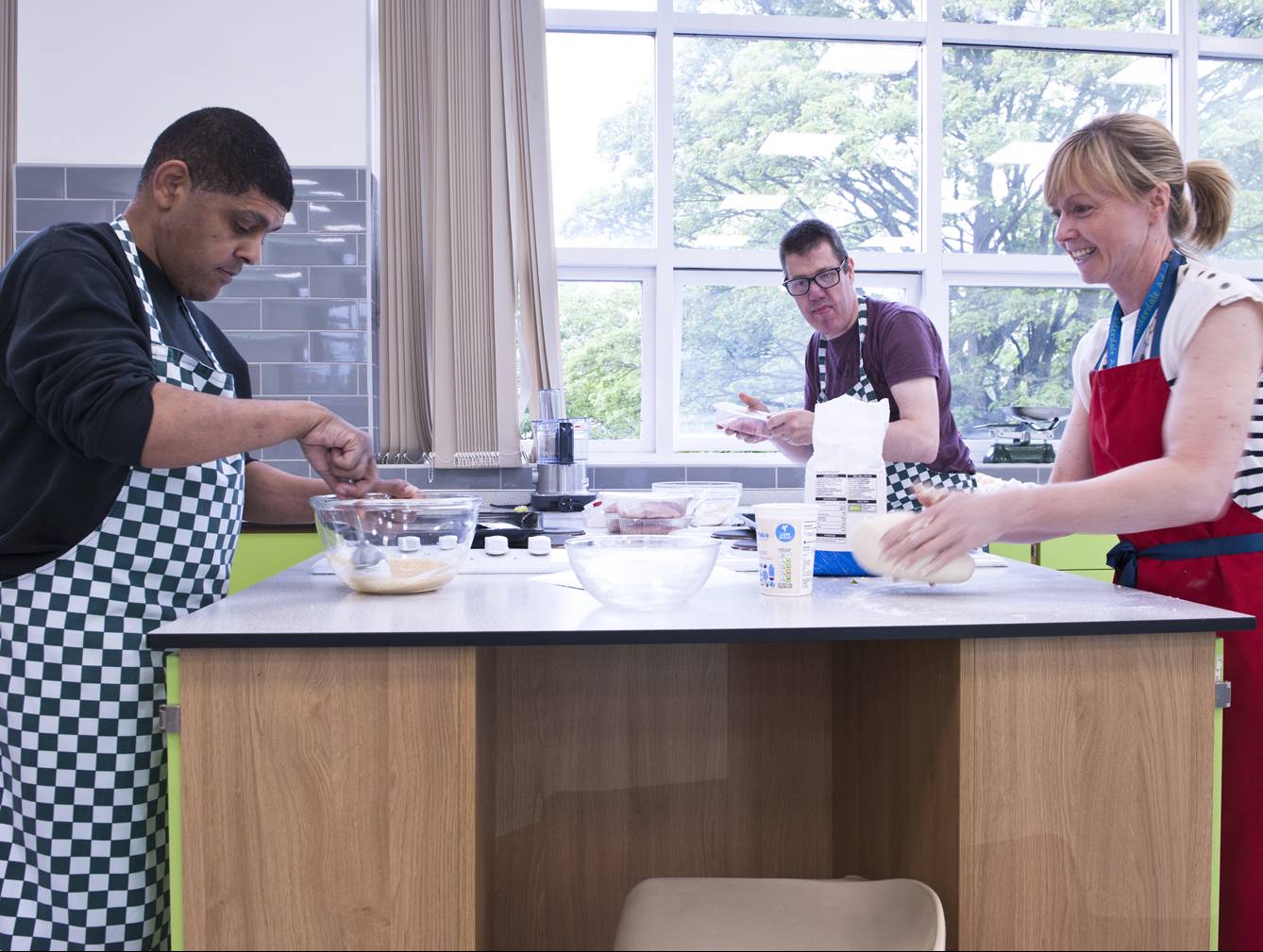 Calderdale Adult Learning is top of the class after receiving a glowing report from Ofsted.
After a recent inspection, Calderdale Council's adult and community learning service was rated good in all areas, including the quality of teaching, learning and assessment; outcomes for learners; personal development, behaviour and welfare; and the effectiveness of leadership and management.
Calderdale Adult Learning provides courses for around 3,800 people each year. Courses range from maths, English, IT and languages to art, media, cookery and First Aid. They are provided at Heath Campus in Halifax and community venues across the borough, with a variety of options for families and adults with learning disabilities.
Cllr Megan Swift, Calderdale Council's Cabinet Member for Children and Young People's Services, said:
"We are thrilled with the Ofsted rating; it's well-deserved recognition for the service that we are so proud to provide. Calderdale Adult Learning inspires thousands of local people every year, developing their skills, helping them to live independently, preparing them for work and introducing them to exciting new opportunities.

"The service has made rapid improvements, and reports like this help us to plan for the future so that adult learning in Calderdale gets better and better."
In 2016 Calderdale Adult Learning received an Ofsted rating of 'requires improvement'. The service has worked hard to improve and as a result, the 2018 Ofsted report highlights many strengths, including:
A large proportion of learners progress to higher levels of study, work-related activities or employment after completing their programme.
The proportion of learners achieving GCSE qualifications in English and maths at legacy grades A* to C (reformed grades 4 to 9) improved and was above that of similar providers in 2016/17.
Strong links with other organisations enable courses to meet local and regional skills priorities.
Staff provide strong pastoral and academic support so that learners who are often isolated and disadvantaged can engage in education.
Teachers are skilled in planning and delivering high-quality, interesting learning activities. Learners are encouraged to develop their skills in challenging and stimulating ways and teachers monitor progress and provide feedback. As a result, learners are enthusiastic, enjoy their learning and make good progress.
Learners grow in confidence; they develop very good personal, social and work-related skills that prepare them well for the future.
The 2018 report also identifies a few areas for improvement, which include boosting the development of learners' maths skills and deploying support staff more effectively in lessons so learners can practise their practical and communication skills. The Council is taking steps to address these areas, is already making progress and will continue to adapt and monitor to ensure continued improvement and the best possible service for Calderdale's adult learners.
Find out more about Calderdale Adult Learning's fantastic range of courses and how to enrol at www.calderdale.gov.uk/believeachieve