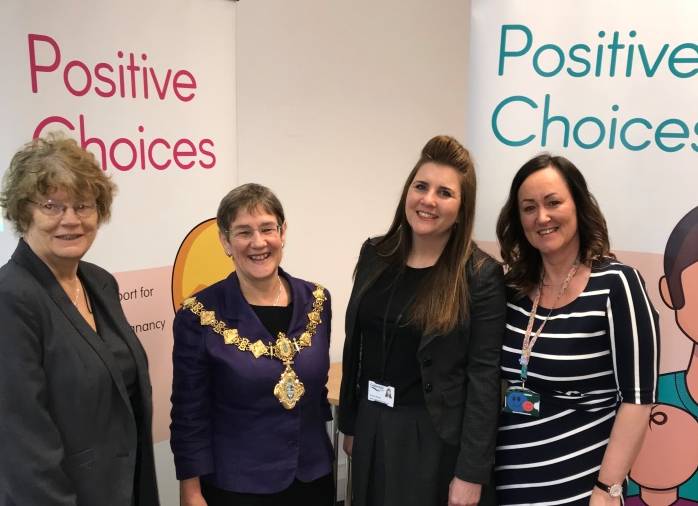 On Wednesday 7 March, professionals from over 35 different agencies joined together to celebrate the successes of Calderdale Council's Positive Choices programme.
It's a year since the launch of Positive Choices, this innovative project was funded by the Department for Education after Calderdale won the funding through a competitive bidding process against 150 organisations in the country. Positive Choices intensively supports young people to be successful parents now and in the future.
The celebration event focused on what has been learnt so far, what has been achieved and what impact this has had on Calderdale families, as well as planning for the future.
The event was attended by Calderdale Council's Deputy Mayor, Cllr Jane Scullion and Calderdale Council's Cabinet Member for Children and Young People's Services, Cllr Megan Swift. Cllr Swift said of the event:
"The Positive Choices programme has been a real success story and continues to support some of the most vulnerable people in Calderdale to become successful parents when the time is right for them.

"It was great to attend the celebration event and hear the difference the project is making to the lives of young people in Calderdale, as well as seeing how passionate our staff are about the programme."
In the first year of the three year programme, Positive Choices has helped over 30 vulnerable young parents and their children by providing early, intensive support throughout pregnancy and early years.
The programme has helped young people to make well informed choices about parenthood, enabling parents to have the best outcomes for their family.  It also works to reduce the number of children being taken into care, saving on average £200,000 over the life of that child.
As well as contact through the Positive Choices programme, there are often a wide range of professionals who work with the same families. A member of the Health Visiting Service spoke of how the programme had helped one particular family:
"The Positive Choices key worker has successfully established an excellent rapport and working relationship with this young person who, due to her past experiences, finds it extremely difficult to trust anyone.
"As a result, I believe this has facilitated and enhanced the relationships between this young person and other core group members including myself. Without doubt, this has been key to facilitating positive outcomes for this young teenage mum and her baby"
More information can be found on our website www.calderdale.gov.uk/positive-choices