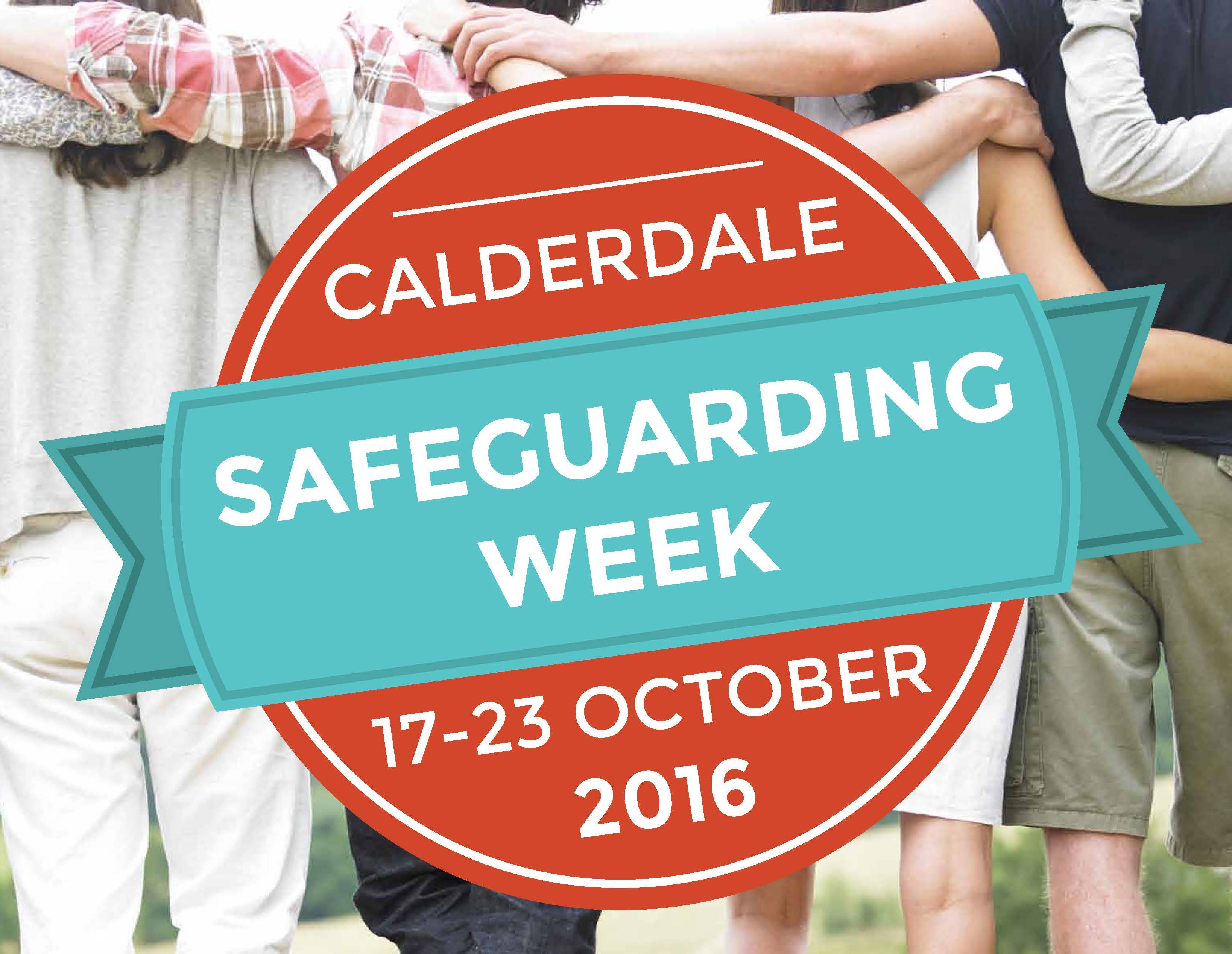 This year's Safeguarding Week will be taking place in Calderdale from 17 – 23 October 2016. 
Calderdale Safeguarding Adults and Safeguarding Children Boards will host the week-long programme of events and activities, which aim to raise awareness of the role everyone shares in protecting vulnerable children and adults. 
The events will highlight the support which is available in Calderdale, by providing information and a range of training and workshops. 
The Leader of Calderdale Council, Cllr Tim Swift, said: 
"We always say that safeguarding is everyone's business. That means that we're all responsible for looking out for, and protecting, vulnerable people, in our communities.  

"Safeguarding Week is a great way to give people confidence to do this.  If you know what to do, you're more likely to take action when it's needed. 

"There are events planned right across Calderdale, for everyone, whether they're a member of the public or a professional and I'd urge you to get involved." 
Events will be taking place all over Calderdale including: 
The launch event at the Woolshops, Halifax from 12.30pm on Monday 17 October
Displays in hospital foyers and health centres and C & K Careers all week
Lifeline drug awareness sessions at Branching Out, Halifax
Safeguarding advice session in Todmorden Town Hall on the morning of Tuesday 18 October and in Halifax Customer First on the morning of Wednesday 19 October.
Mental Capacity Act at the MBi Shay Stadium on the morning of Wednesday 19 October and King's Church, Park Road, Halifax in the afternoon of Thursday 20 October
Find out about Voluntary Organisations, in Halifax Town Hall on Wednesday 19 October
Meet Adult Social Care Managers at the King's Church, Park Road, Halifax on the morning of Thursday 20 October
Film showing 'Meet the Friedman's' at Orangebox, Halifax on the evening of Thursday 20 October

 
There will also be a pop up shop in the Woolshops in Halifax all week from 10am to 4pm; stalls at Tesco in King Cross on Tuesday, Wednesday and Thursday from 10am to 4pm and at Todmorden Market on Thursday 10am to 1pm, providing information about some of the many agencies involved in safeguarding. 
A canal boat will be moored in Brighouse (behind Sainsbury's) on Thursday from 10am to 4pm for a drop-in for the Alzheimer's Society and offering taster sessions for alternative therapies.  
Find out more by visiting www.calderdale-scb.org.uk(external link)