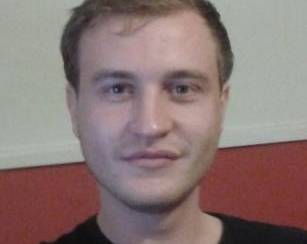 Owners of empty homes, property developers, landlords, letting and estate agents are being invited to take part in a free event to help them bring their empty properties back into use.
The annual Under 1 Roof event, run by Calderdale Council, takes place on Wednesday 19 October at The King's Centre in Halifax, to help turn Calderdale's empty houses into homes that feel loved again.
Between 2pm and 7pm, owners of empty properties can get advice from a range of organisations on how to earn a regular income through renting or make a cash lump sum through selling.
By getting together under one roof, property developers, landlords, letting and estate agents can meet owners of empty properties to look at ways of working together for mutual benefits.
Calderdale Council staff, tenancy support providers, the Police, the Fire Service and other organisations will also be there to give advice and answer questions on a range of issues, from how to sell or let a property to dealing with difficult tenants, vandalism and fly-tipping.
Cllr Daniel Sutherland, Calderdale Council's Cabinet Member for Planning, Housing and Environment, said:
"Empty homes cost money. The longer your property is empty, the longer you have to pay for insurance, security, maintenance and Council Tax on a building that's not being used. The Council works with owners of empty properties to help bring them back into use. We offer a wide range of support, including technical advice and financial support, and the Under 1 Roof event builds on this. We encourage people to come along and find out how to make the most of their empty home."
Attendees are welcome to drop in at any time or stay for the full five hours.
The event includes:
A forum to introduce empty property owners to landlords, lettings agents and developers
A forum for buyers and sellers of empty properties
Advice on ways to finance renovations prior to marketing
Practical advice about becoming a landlord, finding a tenant and getting tenancy support
Information on energy efficiency
Advice on resolving ownership problems
There will also be three seminars taking place at the event:
3pm – Affected by floods? Information and advice on flood insurance, resilience grants and getting your property up and running again as quickly as possible.Delivered by Ryburne & Co and Calderdale Council's Home Improvement Service.
4pm – Energy Performance Certificates. Calderdale Council's affordable warmth team gives tips on how to achieve the legal requirement of E and above, and lots of energy advice.
5pm – Tenancy Support. Tenancy support provider Smartmove talks about how to find and keep a good tenant.
To pre-register for the event and find out more, please email under1roof@calderdale.gov.uk