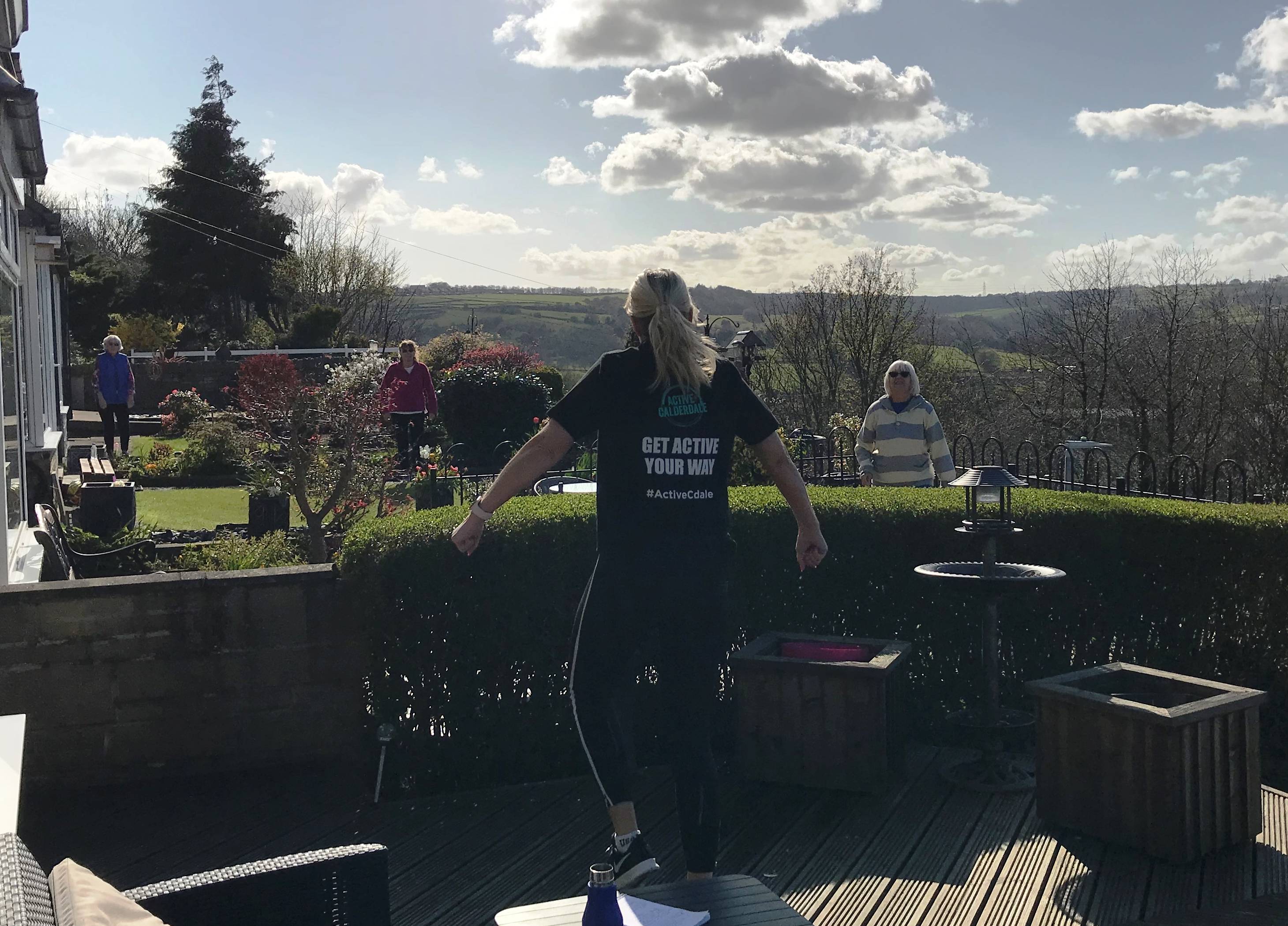 As part of the Active Calderdale programme, Calderdale Council is supporting residents to remain physically and mentally well, during the coronavirus lockdown period.
To find out more about the impact that social distancing and guidance to stay home is having on attitudes and behaviours towards physical activity, Active Calderdale has launched a survey for residents.
The short survey can be accessed at https://active.calderdale.gov.uk/ and asks for details about the amount and type of activity that Calderdale residents are currently carrying out.
The findings of this survey will be used to help shape the support put in place to help people to be active for the remainder of lockdown and plan for a post-lockdown future.
Of course, there are plenty of ways to stay active in the home too, even for those who are extremely vulnerable, so long as they're fit and able to do so. Whilst activity may have decreased for some people, others are taking the opportunity to be more active than ever.
Calderdale Council's Health Improvement Manager, Marie Conway has been leading by example and helping her elderly neighbours keep strong and active, by conducting daily exercise sessions for them, whilst maintaining social distancing as they all stand in their gardens.
Marie, who is a qualified instructor, said:
"I wanted to do something to help my neighbours during this difficult time, exercising outside is great for their physical and mental health, they are really enjoying it and are always there waiting for me to start at 4.30pm each day.

"They are amazing for their ages, Anita is 68, Christine, 78 and Maureen, 81 and have proved you are never too old to exercise and learn something new. I have taught them the Cha Cha Slide and we do this at the end of our exercise session, they love it!

"I also benefit as I am working from home so it's something to look forward to and I always feel better for doing it, as I know I am doing something good for others."
The Leader of Calderdale Council, Cllr Tim Swift, said:
"Although our sports facilities and many other leisure businesses are currently closed, our Active Calderdale team has been working hard to compile a list of lots of ways to keep active, in line with government advice.

"We've also heard some amazing stories of people finding new ways to be active, like Marie and her neighbours. These inspiring tales help motivate us and demonstrate that we can all find ways to work activity into our daily lives – even in these challenging times.

"We'd like people to let us know how their active lifestyles have changed, for better or for worse, during the lockdown. By completing our survey it will help us provide relevant support both now and in the future.

"Through Active Calderdale we want to help our residents be active, stay strong and protect our NHS."
For more information and for lots of ideas to stay active during lockdown, visit https://active.calderdale.gov.uk/