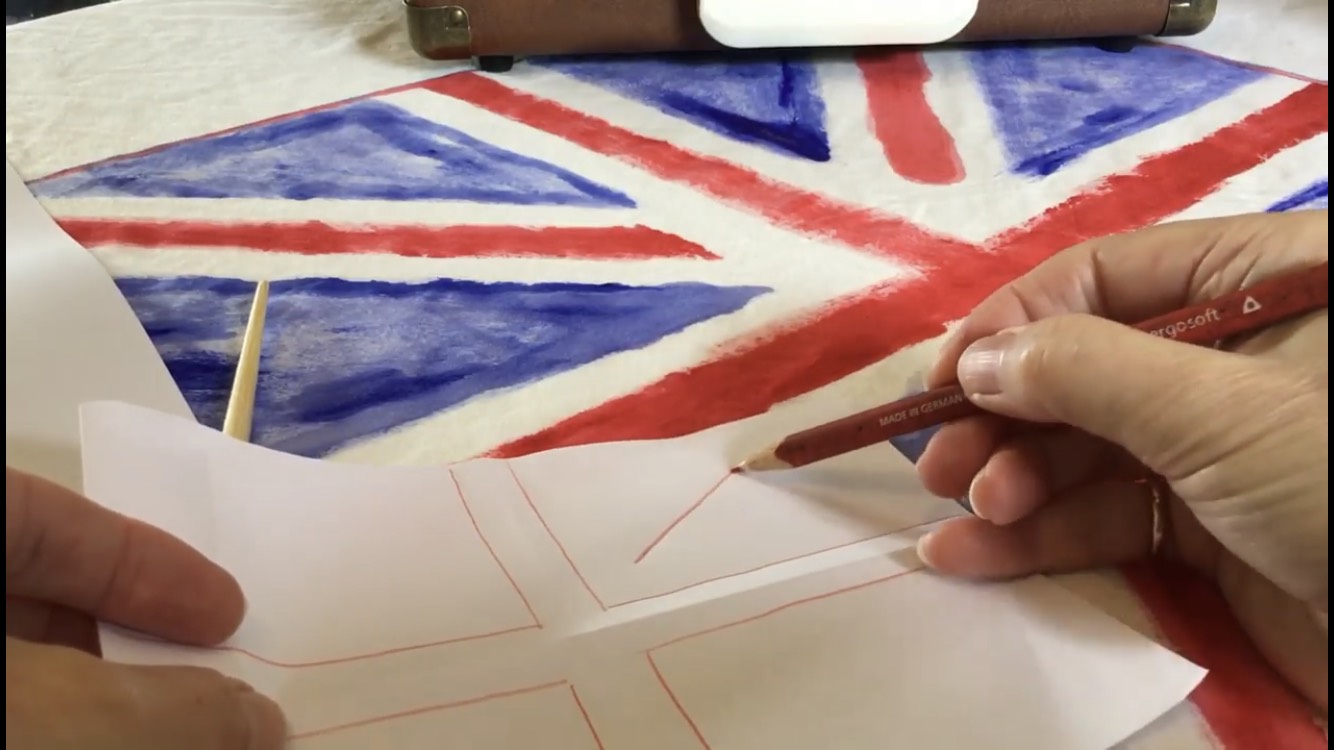 Friday 8 May marks 75 years since the end of the Second World War in Europe and Calderdale Council is marking the occasion in a very 21st Century fashion.
Due to Coronavirus restrictions, many VE Day 75 events have had to be cancelled or postponed. However, the Council will be using its digital channels to mark the anniversary and honour the men and women who fought for the freedom we enjoy today.
Although Calderdale museums may be closed, staff have been working hard to prepare an online mini-exhibition virtually showcasing one object per day from museum collections – all related to the Second World War in Calderdale.
Objects that will feature include everything from gas masks, photographs and food packaging, to uniforms and helmets – all giving a glimpse of what life was like during wartime in this region.
Images of the items are being posted at 11am each day up to the anniversary, from the @BankfieldMuseum twitter account.  On Friday 8 May, a new web page will launch with all the photos and further information about each object.
Care homes in Calderdale are also busy planning events for residents to enjoy, many of whom will have their own memories of VE Day in 1945. Homes, including Calderdale Retreat in Greetland, Valley View in Halifax and Waterside Lodge in Todmorden are decorating, with residents helping to create the bunting where possible. Residents will also be enjoying celebration teas and plenty of musical treats.
In 2005, for the 60th anniversary celebrations, a party took place at Halifax Town Hall, complete with street party atmosphere, staff in RAF/Army uniforms, cakes, music and bunting. Although the Council is unable to host a similar event this year, it will be flying the Union Flag from the Town Hall and with a bit of creative thinking, there are still lots of ways to commemorate this important event in the UK's history.
Residents are encouraged to host their own 'stay at home' celebrations and share their images on social media, using #VEDay75 and @Calderdale on twitter. A toolkit to celebrate VE Day at home is available at https://ve-vjday75.gov.uk/get-involved/(external link), with lots of ideas around decorations, music and recipes.
As well as celebrations, there will also be a moment of reflection, with a national two minute silence scheduled at 11am on Friday 8 May. The silence is an opportunity to honour the service and sacrifice of the Second World War generation, but also to take the opportunity to reflect on the devastating impact COVID-19 has had on so many lives across the world this year.
The Mayor of Calderdale, Cllr Dot Foster, said:
"Although we sadly can't gather together to celebrate this year's VE Day anniversary, it's so important that we do all we can to honour the many sacrifices made.

"There are lots of ways we can get involved safely at home, and I know Calderdale people will get behind it with their usual enthusiasm and creativity.

"I will be taking part in the two minute silence on Friday to thank our amazing Armed Forces for their dedication and bravery. I urge local people to join in with this national moment of remembrance, and to help keep the memory of the Second World War generation alive."
Following the two minute silence, the Royal British Legion is hosting a VE Day 75 livestream, sharing stories and memories from those who served and sacrificed during the Second World War, whilst also recognising the difficulties people are experiencing today. This is available to watch at https://www.britishlegion.org.uk/stories/ve-day-75-livestream(external link)
And to mark this historic occasion, Her Majesty the Queen will send a message to the nation at 9pm, the time her father, King George VI, gave a radio address in 1945.  This will then be followed by a national singalong of Dame Vera Lynn's 'We'll Meet Again', with people encouraged to open their doors and join in with this shared moment of celebration. Lyrics are available on The Royal British Legion's website https://www.britishlegion.org.uk/stories/ve-day-singalong(external link)