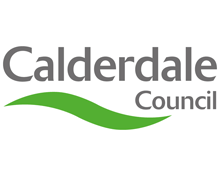 Calderdale Council has taken on a new specialist member of staff to help maintain high levels of fire safety, in response to the devastating fire at Grenfell Tower in London.
After the tragedy on 14 June 2017, Calderdale Council launched a review of fire safety in buildings across the borough, working in partnership with West Yorkshire Fire and Rescue Service and Together Housing to develop actions to help protect people in the community.
Both before and since the Grenfell Tower incident, the Council has been committed to maintaining high levels of safety in its premises and for all staff, visitors and local people who use them.
As part of the review, the three organisations jointly produced a set of recommendations – some directed at them and others at landlords and managing agents across the borough.
One recommendation was to employ an additional Building Control Senior Surveyor at the Council to support its fire safety work, particularly to assess premises, support the completion of fire safety risk assessments and provide training and awareness.
The Council has appointed Dean Pickles to the new dedicated fire safety role to support the Building Control and Health and Safety teams, who have been working on the fire safety review and implementing the Council recommendations.
Cllr Tim Swift, Calderdale Council's Leader, said:
"The Council is committed to taking all of the review's recommended actions, to help ensure the best possible fire safety across Calderdale. We're pleased to welcome Dean to the Council. We know that his knowledge and expertise will build on the progress that's already being made to protect local people and ensure Calderdale continues to be a great place to live, work, visit and invest."
Dean's role includes visiting premises owned by the Council, including schools, places of assembly and recreation, offices and workplaces, to inspect and report on their fire safety; providing advice and guidance to building users, managers and facilities teams; carrying out training for building occupants with the facilities team; reviewing fire safety documentation; and supporting the Council's Environmental Health team with fire safety in private sector rented accommodation.
Actions taken by the Council from the Calderdale fire safety review so far include:
The Health and Safety and Building Control teams working closely together to support Council services in maintaining high levels of fire safety.
Discussing fire safety with premises managers and noting any concerns.
Reviewing the Council's procedures and documentation to ensure fire safety, after thorough consultation.
Improving the Council's corporate fire safety risk assessment.
Establishing a priority list of high-risk premises for site visits and recommendations for potential improvements.
Continuing to work with partner organisations such as West Yorkshire Fire and Rescue Service and Together Housing to ensure best practice.