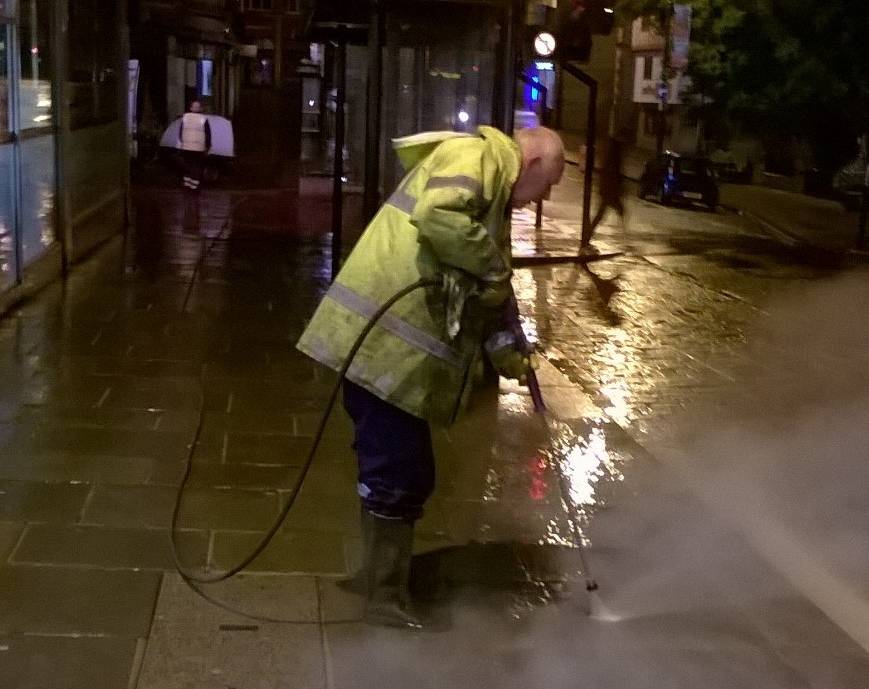 A new approach to keeping Calderdale clean and attractive, which would see street sweeping and litter bin emptying taking place seven days a week, is being considered by Calderdale Council.
The Safer, Cleaner, Greener service manages and maintains Calderdale's many parks, open spaces, children's play areas, woodlands and nature reserves. It also sweeps roads and footpaths, empties litter bins and removes graffiti and fly-tipping from Council land.
The Council is proposing new ways to run the service to meet the required budget savings for 2019/20.
Calderdale Council's Cabinet Member for Neighbourhoods and Communities, Cllr Susan Press, said:
"Our Safer, Cleaner, Greener team plays a key role in ensuring our parks and green spaces are well maintained, as well as keeping our streets clean and tidy.

"We want to ensure that this good work can continue, however in order to meet significant financial pressures, we have to look at new ways of working to make the best use of our limited resources and ensure value for money for taxpayers."
At the meeting of Calderdale Council's Cabinet on Monday 6 November, members agreed to consult staff and trade unions about specific proposals to introduce a seven day working week.
At the moment streets are swept five days a week (unless there is a significant event or incident at the weekend), meaning street sweeping vehicles are usually left unused for two days a week. Staff would move to seven day working weeks on a fixed rota basis, to make the best use of staff and equipment. This would remove the cost of the overtime currently paid for additional weekend work.
Parks and open spaces play a key role in residents' quality of life, and the cleanliness and attractiveness of areas are important to residents, businesses and visitors. Therefore, the proposed changes will ensure that the required budget savings are met with the minimum impact on service levels.