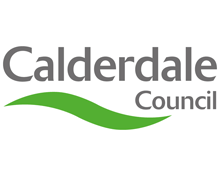 Calderdale Council has appointed Professor Andrew Kerslake as the Independent Chair of the People's Commission on Health and Social Care.
The People's Commission will give Calderdale people the chance to say what health and social care services they need and will also collect and review evidence.
Local health services are currently being reviewed by Calderdale's Clinical Commissioning Group (CCG).
Calderdale Council's Leader, Cllr Tim Swift, said:
"Andrew is the ideal candidate for the role of Independent Chair. He has a national reputation for his work on health and social care for older people and has the authority, knowledge and expertise which we need for the People's Commission to succeed."
Andrew Kerslake is an Associate Director of the Institute of Public Care and an Emeritus Professor at Oxford Brookes University.
Commenting on his appointment Professor Kerslake said:
"I am delighted to have been appointed as the Independent Chair for Calderdale Council's People's Commission, which will give local people the opportunity to shape local services.
"Difficult decisions are being taken about the future of health and social care provision across the country. It is important that such decisions, even if painful, are rational and built upon agreement with the local community. Without this they will not stand the test of time."
Led by Professor Kerslake as the Independent Chair, the People's Commission will have an evidence gathering panel which will include representation from the Council's three main political parties, and Calderdale Healthwatch has been asked to join the Commission. The People's Commission will hold several meetings in different parts of Calderdale specifically to listen to the views of Calderdale residents.
The People's Commission is expected to make recommendations about the future of health and social care services in Calderdale to Full Council and the CCG in autumn 2014.
We would like to hear from residents about the key issues which they want the People's Commission to debate. If you would like your views to be considered email us at: 
peoplescommission@calderdale.gov.uk