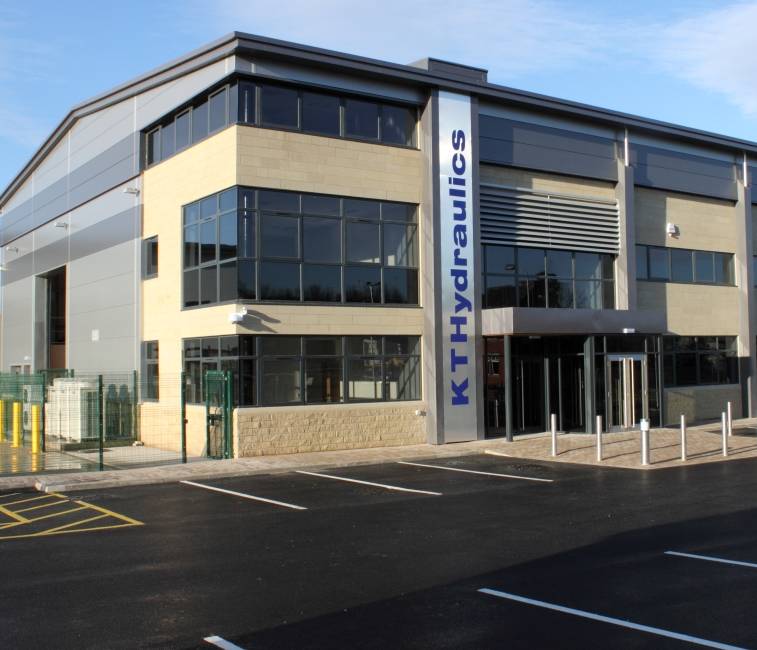 Calderdale Council has the key to business growth and new jobs for local people.
It comes in the form of 'site unlocking' – opening up new sites and buildings to house Calderdale's growing firms and attract new businesses from outside the area.
In an innovative move, the Council has created a new post – Principal Site Unlocking Officer – to focus on the project. Duncan Cooper works with landowners and private developers to identify obstacles stopping sites moving forward for business development, and helps fulfil the potential of unused or underused commercial property. Duncan says:
"My role is to make sites viable so businesses can expand and boost employment. I provide a range of support to landowners across Calderdale – from advising on planning and infrastructure, to overcoming difficult site conditions and identifying funding options to bring premises to the market. Businesses may be in buildings that constrain their growth – we want to see new premises where they can thrive."
This is the latest project to boost Calderdale's economy as part of the Council's business and economy strategy. It aims to reoccupy 250,000 square feet of vacant floor space and bring 50 hectares of employment land forward by 2020. It builds on a number of successes, including Dean Clough Mill and Broad Street Plaza in Halifax.
Calderdale Council's Cabinet Member for Economy and Environment, Cllr Peter Caffrey, is confident that site unlocking will bring economic benefits.
"Calderdale is a great place to do business. In our latest business survey, nearly 90% of firms said they want to stay in the borough and need help to grow. There are sites with so much potential – by unlocking them we'll create an environment where businesses can viably expand or relocate. This boosts confidence in Calderdale, encourages businesses to stay, attracts inward investment and creates jobs."
One site which Duncan is helping to unlock is Gannex Park, Elland – previously home to the iconic Gannex Mill. Local developer John Radcliffe & Sons bought the site and is promoting it for high-quality business premises. The first unit is the headquarters for local company KT Hydraulics, whose turnover has doubled since occupation. Further business space of 66,000 square feet is available.
Gannex Park could house businesses quickly as it has planning permission, and Duncan is working with John Radcliffe to help progress development. The key factor is identifying tenants, so Duncan is helping to promote Gannex Park to businesses as an employment site with access to skilled workers and good transport links. The Council and John are working together on using the internet to raise profile, and have linked him up with Superfast West Yorkshire's business support programme. John says:
"We're grateful for the Council's help to promote the site, and keen to progress the next development phase. Gannex Park is an ideal location for businesses. It has potential to be a high-tech business park, for any type of firm. We can provide new premises within 10 months. It's close to the town centre – a convenient location for staff. Critically, it has Assisted Area status, meaning grants are available for up to 10% of the capital cost."
KT Hydraulics, a specialist in the design, manufacture, testing and installation of hydraulic systems for international oil, gas, water and marine industries, identified the need to expand in 2009. It was based in a Halifax town centre location which was constraining growth because of limited space and unfit-for-purpose layout. Keen to stay in Calderdale due to local supplier relationships, a skilled workforce and motorway access, Managing Director Richard Ellis identified Gannex Park as a place where the business could fulfil its potential. He approached John Radcliffe & Sons and they worked together to transform the empty site into a modern, purpose-built facility which opened within 10 months. It accommodates current requirements and allows for future expansion. Richard says:
"As a result of relocating, we've increased efficiency and taken on larger contracts. Our turnover has doubled and we've been able to employ 30% more people. I commend the Council's work to bring more opportunities for businesses that have outgrown their surroundings – it helps them expand and is great for Calderdale."
For support with site unlocking, contact Duncan Cooper: duncan.cooper@calderdale.gov.uk / 01422 392254.
For enquiries about Gannex Park, contact John Radcliffe & Sons: enquiries@jradcliffe.com / 01484 420212.