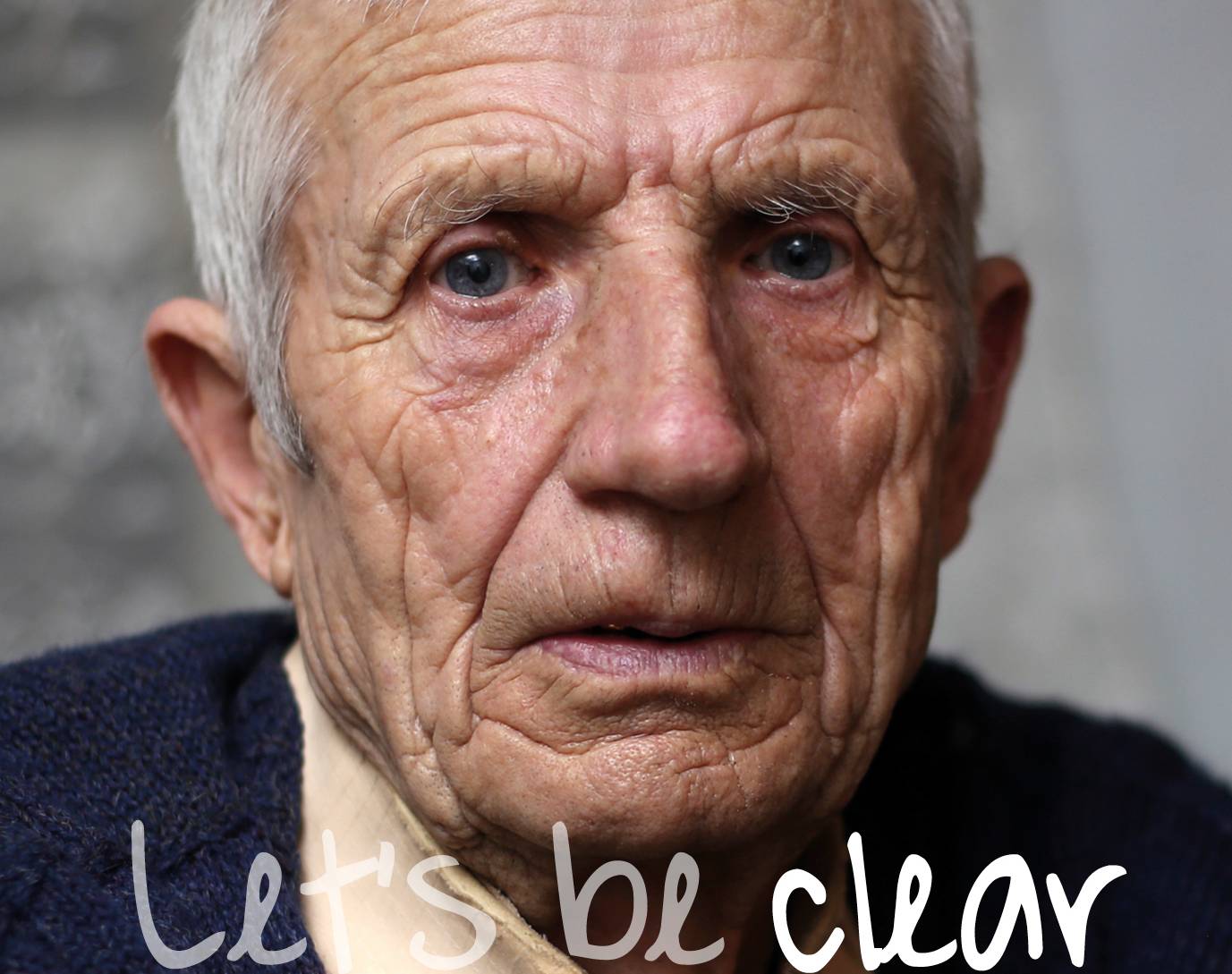 Everyone likes a good natter with their hairdresser, but with a new Calderdale initiative, that chat could be more important than you think.
Calderdale Council has joined forces with West Yorkshire Police, the domestic abuse service Calderdale Staying Safe, Victim Support and the Calderdale and Huddersfield NHS Foundation Trust, to launch a new campaign aimed at reaching more people who may be experiencing domestic abuse in Calderdale.
The 'Let's Be Clear' campaign coincides with White Ribbon Day on Friday 25 November, and involves staff and volunteers speaking to hairdressers, barbers and beauty salons in Halifax town centre, and leaving contact cards with details of local domestic abuse support services.
The campaign features images of women and men of various ages and backgrounds in order to get the message across that domestic abuse can affect anyone and help is available.
There is a hairdresser on nearly every street in the town centre and staff speak to dozens of customers every day, often building up a trusted relationship. This makes them well placed to offer information and advice to survivors of domestic abuse.
Each year around 2.1m people suffer some form of domestic abuse. However, statistics only show part of the problem as many of those suffering will not tell anyone about the abuse.
Research shows that most of those experiencing domestic abuse won't call the Police or support services. They will however talk to someone they trust. Salons may be the only places victims are alone and able to talk.
Calderdale Council's Cabinet Member for Children and Young People's Services, Cllr Megan Swift, said:
"Domestic abuse can have devastating consequences. It's not necessarily just physical – there are many forms that abuse can take. We want to remind people suffering in silence that they're not alone, and they shouldn't put up with abusive behaviour.

"We want to encourage those suffering to find the courage to come forward and seek support and help, and I would like to thank Halifax hairdressers, barbers and beauticians for taking part in this initiative. If just one person comes forward and gets the right help it will be worth it."
Detective Chief Inspector Ed Chesters of Calderdale Police, said:
"The cycle of domestic abuse can be difficult to break, and where there are often complex relationships, we know people do not often feel comfortable or confident in coming forward to the police.

"There are a number of agencies that can support victims and witnesses of abuse, without involving the police and we want people to know how they can get help. This campaign really puts that information in to the heart of our communities where we know people may feel more comfortable in talking about what is happening to them or someone they know.

"This terrible crime often happens behind closed doors and can affect people from any gender, regardless of their cultural background or sexuality and we are absolutely committed to putting the needs and wishes of the victim at the heart of what we do. I would urge anyone who is subject to domestic abuse, whether psychological or physical to make contact with us directly or alternatively through other partners or third sector agencies to ensure that you and those around you do not suffer in silence, and that you all receive the necessary support and advice to break the cycle of abuse.

"Through our partnership funding team we have been able to dedicate money from the proceeds of crime act in to this campaign, supporting vulnerable people within our communities and giving them another way to seek help and support if they, or someone they know are a victim of domestic abuse."
Donna Costello-Baines, from Halo Hair Group in Halifax, said:
"We are happy to support this campaign in any way possible as it's such an important issue. The contact cards are a great way to get the right information straight out to anyone who needs help."
If you're worried about domestic abuse, visit www.calderdale.gov.uk/domesticabuse for more information.
For confidential advice and support contact Calderdale Staying Safe on 01422 323339 (07590884206 out of hours Thursday to Sunday) or Victim Support on 08081689111. Always call 999 in an emergency.