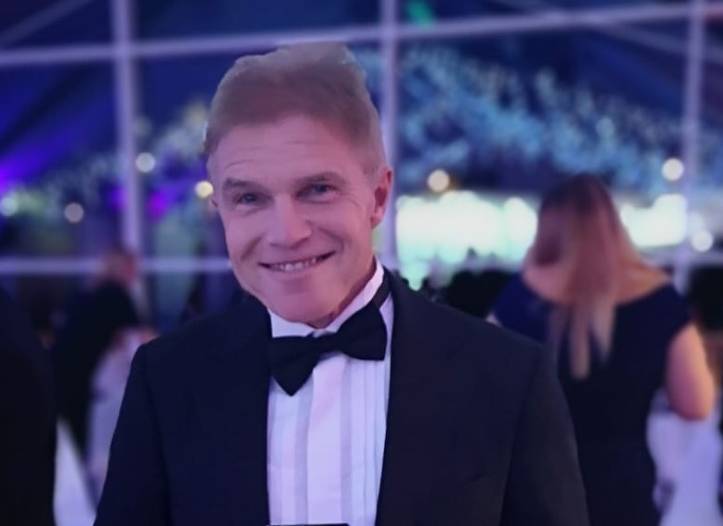 Eric Binns, who has helped hundreds of business start-ups in Calderdale, has been awarded the prestigious Lifetime Achievement award at the Best of Brighouse awards.
The awards, which celebrate the local business community in Brighouse, were held on Thursday 23 May at Brighouse Sports Club. Eric was awarded the Lifetime Achievement accolade at the awards for his dedicated work championing local businesses.
Eric has worked as Calderdale Council's Business Enterprise Officer since 2009, and for over 7 years, was responsible for running the successful Business Start-Up Enterprise programme offering advice, guidance and encouragement in self-employment. In January 2017 he was seconded to Leeds City Region as the Calderdale area adviser on the Ad: Venture programme, providing advice support and guidance for local new businesses with high growth potential.
The award was a surprise on the night to Eric, and a special tribute film was shown featuring thank you messages from many of the businesses Eric has helped over the years.
This isn't the first award Eric has won for his efforts. In 2014 he was one of only eight recipients in the UK to receive the prestigious Queen's Award for Enterprise Promotion, awarded to people who play an outstanding role in promoting the growth of business enterprise and/or entrepreneurial skills in other people. Eric received his award from Her Majesty The Queen at a presentation event at Buckingham Palace. 
Eric said of his award:
"It was a real surprise and honour to receive the Lifetime Achievement Award at the Best of Brighouse Awards. I had no idea I was to receive an award and it was very emotional for me, particularly when the tribute film played, which featured such kind words from local business people. 

"As I approach retirement in a few months time, it was incredibly proud moment and it will be a happy memory to treasure. I am genuinely grateful to have been given the opportunity to support the Calderdale business community for the past 10 years on behalf of Calderdale Council."
Robin Tuddenham, Chief Executive of Calderdale Council, said:
"I am absolutely delighted that Eric Binns has been given a Lifetime Achievement Award at the first Best of Brighouse Awards.

"Eric has worked tirelessly as an advocate for Calderdale, His advice and support has created jobs and given people the confidence to make their business idea a reality. It is no exaggeration to say that he has changed lives, and many new businesses have spoken to me about how Eric gave them confidence, support and wise counsel at a key time in their business development.

"Eric encapsulates the values and vision of Calderdale as a place and our aspiration to become, by 2024, a place that can be defined as enterprising, talented, resilient and kind."
Rachel Dilley and James Howard, Judges and Founders of the Best of Brighouse Awards, said:
"We would like to personally extend our congratulations to Eric, and pass on the regards of the many people of Brighouse that have been positively impacted by his contributions to the community.

"Eric has had a long and successful career, and has devoted so much of his time and experience to improving Brighouse and Calderdale as a whole. I can think of nobody else who deserves this award as much as him."
For more information about the Best of Brighouse Awards and to see the full list of winners from the night, visit https://www.bestofbrighouse.co.uk/(external link)
For business advice for new or growing businesses in Calderdale, visit http://www.businessgrowthcalderdale.co.uk(external link)