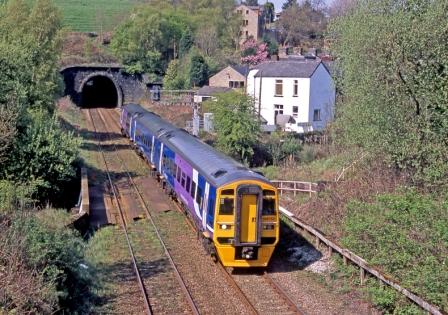 Passengers boarding at Walsden have high hopes to continue to use direct rail services to Halifax and Bradford.
Northern Rails original proposals raised concern when Walsden was set to lose all direct services to Halifax and Bradford from May 2014. The proposals mean that customers boarding at Walsden would need to change at Todmorden or Hebden Bridge.
Calderdale Council and Walsden Rail Action Group (WRAG) stepped in to call for urgent negotiations with Northern Rail and Metro to review the proposed timetable to accommodate stops at Walsden during peak hours.
Calderdale Councils Cabinet Member for Economy and Environment, Cllr Barry Collins said
"Walsden has seen a decline in passenger growth at a time when all other rail services are experiencing growth. We believe this is due to a series of cuts in services to the station, not to lack of demand. This is why we called for an urgent review of the proposed timetable.
"Calderdale Council is committed to supporting the delivery of a two tier rail service on the Calder Valley rail line which would include two fast trains per hour between Manchester and Bradford and two commuter trains per hour, as part of the long term strategy agreed with the Rail Industry."
Richard Allan, Area Director for Northern Rail said:
"Following discussions with the various groups we have adjusted our draft timetables and will be applying to Network Rail to run additional stops at Walsden on a number of weekday services. We are pleased we have been able to address concerns raised to us and this active consultation allows us to develop timetables in partnership with our stakeholders as we look to build services and increase peak journey opportunities along the Calder Valley line."
The proposal is for the following stops at Walsden to be inserted into the following services:
06.12 and 07.12 Manchester Victoria to Leeds via Bradford to call at all stations Rochdale to Todmorden
16.52 and 17.52 Leeds to Manchester Victoria via Bradford to call at all stations Todmorden to Rochdale
05.58 Leeds to Blackpool to additionally call at Mytholmroyd.
Northern Rail will now apply to Network Rail to include additional stops at Walsden on a number of weekday services. Network Rail will confirm if the additional stops can be made at Walsden in November 2013