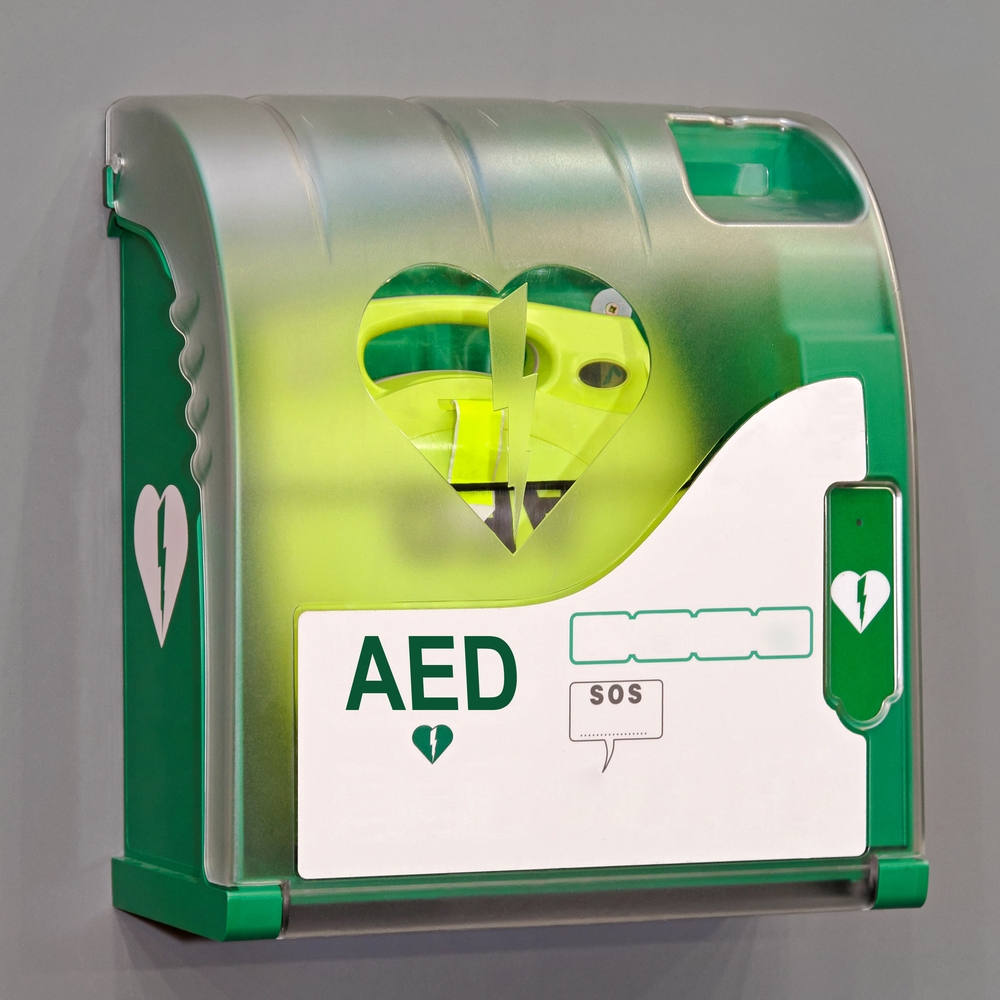 Every minute counts when it comes to saving lives. Thats why Calderdale Council's Cabinet has agreed to a Defibrillator Policy – providing life saving defibrillator equipment in Council buildings with a high footfall.
There are currently 12 defibrillators in premises across Calderdale, including a new unit at Mixenden Activity Centre. On top of this figure, the Upbeat fitness team also have three defibrillators to take to community locations when teaching.
An additional six defibrillators will now be installed in Halifax Town Hall, Todmorden College, Shibden Park, and in the Customer First offices in Hebden Bridge, Brighouse and Elland.
To provide this equipment the Council is receiving support from the NHS, the Ambulance Service, and the charity Sudden Adult Death Trust (SADS UK). The Yorkshire Ambulance Service are providing council staff and schools with free initial training, and SADS UK have so far subsidised each unit by £200.
The importance of having defibrillators in public buildings, football grounds and at airports has been well documented in the press recently, with a number of high profile cases of seemingly fit and healthy people being resuscitated by trained staff using portable defibrillator equipment.
Calderdale Council has its own examples of staff acting quickly to save lives. Last year, a 56 year old man at Sowerby Bridge Fitness Centre, and an 18 year old at Todmorden Sports Centre were given CPR by staff and resuscitated using defibrillator equipment. In both cases the fast response of staff on site saved their lives.
Calderdale Council's Cabinet Member for Communities, Cllr Steve Sweeney, said:
"Calderdale Council are leading the way with the provision of life saving equipment at sites across the borough.
"We are one of the only authorities in Yorkshire to have a clear Defibrillator Policy, which has the potential to save many lives. This is not something which is required by law, but something Calderdale is committed to – ensuring the safety of visitors and residents."