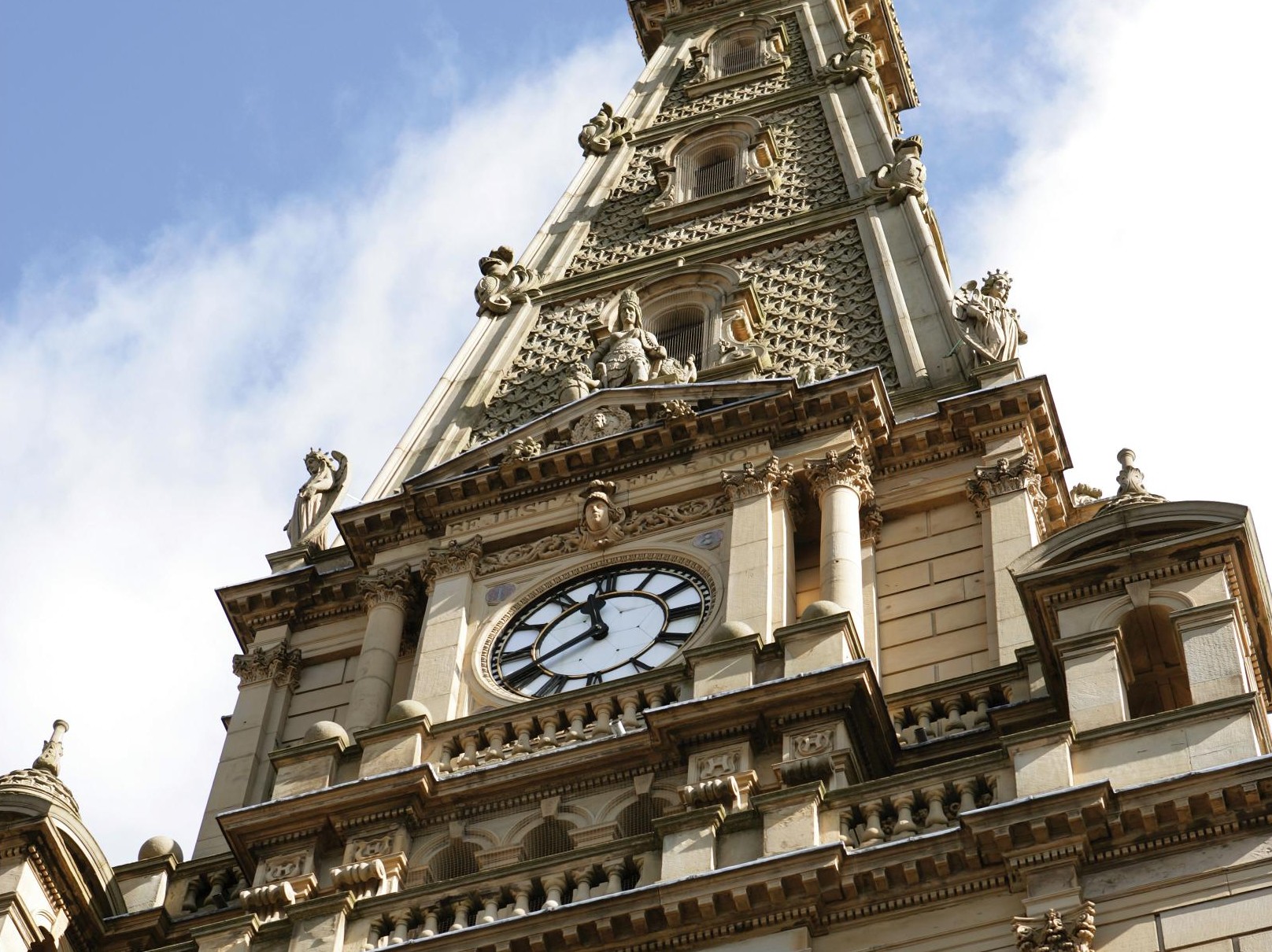 Sunday 4 August marks 150 years since the opening of Halifax Town Hall in 1863, and Calderdale Council has planned a number of events to celebrate in style.
These will kick off on Sunday 4 August with a formal ceremony to commemorate the 150th anniversary, which will include the unveiling of a restored bust of John Crossley who was Mayor of Halifax at the time of the opening.
To coincide with this, the Town Hall will be open to the public from 2pm until 5pm where an exhibition of items from the Opening Ceremony in 1863 and the history of the Town Hall will be on display.
The day will culminate with a spectacular firework display from Beacon Hill in Halifax at 9:45pm. The best view of this display will be from Halifax Town Centre.
The Town Hall and exhibition will again be open for viewings from Monday 5 August to Friday 9 August from 9.00am to 7.00pm, and Saturday 10 August from 10.00am to 5.00pm.
Guided tours of the iconic building will also be available on Monday to Friday at 12.00 noon and 6.00pm, and on Saturday 10 August at 11.00am, 1:30pm and 3.00pm.
Local historian, David Glover will also give a talk on the history of the Town Hall on Thursday 8 August at 7:30pm.
The Mayor of Calderdale, Cllr Ann Martin, said:
"Halifax Town Hall has a rich and fascinating history, and these events will provide an insight into this important Victorian building, which is at the centre of local democracy in Calderdale.
"I hope people get involved and join in with the celebrations for the 150th anniversary of a magnificent building we can all be proud of."
In addition to these events, the Victorian Society are displaying their photographic exhibition 'Saving a Century' at the Town Hall during the month of August to coincide with the anniversary. This free exhibition will display photos of the best Victorian and Edwardian buildings and structures that the Society has campaigned to save, and some that have been lost.
For more information about any of the commemorative events, contact the Civic Office on 01422 393022.