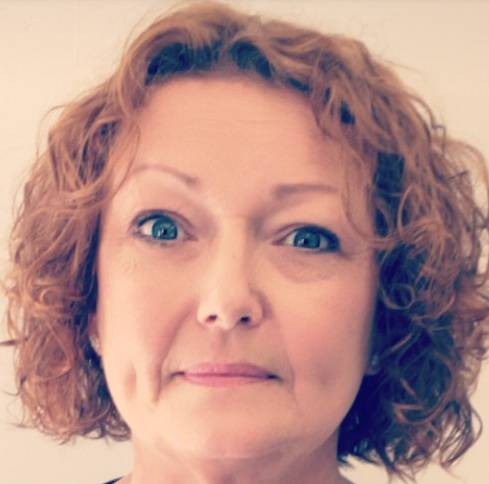 A social worker from Calderdale Council has been selected as a finalist in the Social Worker of the Year Awards 2017 as a result of her outstanding work with vulnerable adults.
Liz Thorpe is the team manager of community social work practice in the Council's adults' services. She has been nominated for the Team Leader of the Year – Adult Services prize and will find out if she has won next month.
The awards have 15 categories and the winners of each will compete to be named the Overall Social Worker of the Year 2017.
The prestigious awards ceremony is the leading celebration of its kind in the social care sector, and recognises the achievements and successes of the profession's most innovative and dedicated social workers.
Liz Thorpe said:
"It's a real privilege to have been nominated by my team and I am delighted to be selected as a finalist. The Community Social Work Practice which makes social workers immediately accessible to the people of Calderdale is having a positive impact on many people's lives."
Cllr Bob Metcalfe, Calderdale Council's Cabinet Member for Adults, Health and Social Care, said:
"It's an amazing achievement to be shortlisted for this prestigious award. We're all incredibly proud of Liz and wish her the best of luck. Liz and her team continue to make a massive difference to the lives of the people they support across Calderdale."
Jess Beach, Principal Social Worker at award sponsor Gloucestershire County Council, said:
"This award recognises an outstanding team leader in adult services. All the finalists have outstanding leadership skills and the ability to inspire and support their team to deliver exceptional support to vulnerable adults."
The awards were judged by leading influencers including the Chief Social Workers Isabelle Trowler and Lyn Romeo and Maris Stratulis (England Manager, British Association of Social Workers).
The Social Worker of the Year Awards are supported by headline sponsor Sanctuary Social Care; corporate partner the British Association of Social Workers, and individual category supporters, Barnardo's, UNISON, iMPOWER, The Open University, OLM Systems and Community Care. The awards are also supported by the local authorities of Calderdale, Bradford, Devon, Hampshire, Gloucestershire, Kent and Essex as well as the Tees Valley Local Authority Children's Services – a partnership between the local authorities of Middlesbrough, Hartlepool, Darlington, Redcar & Cleveland and Stockton-on-Tees.
For more information about the Social Worker of the Year Awards please see www.socialworkawards.com(external link)