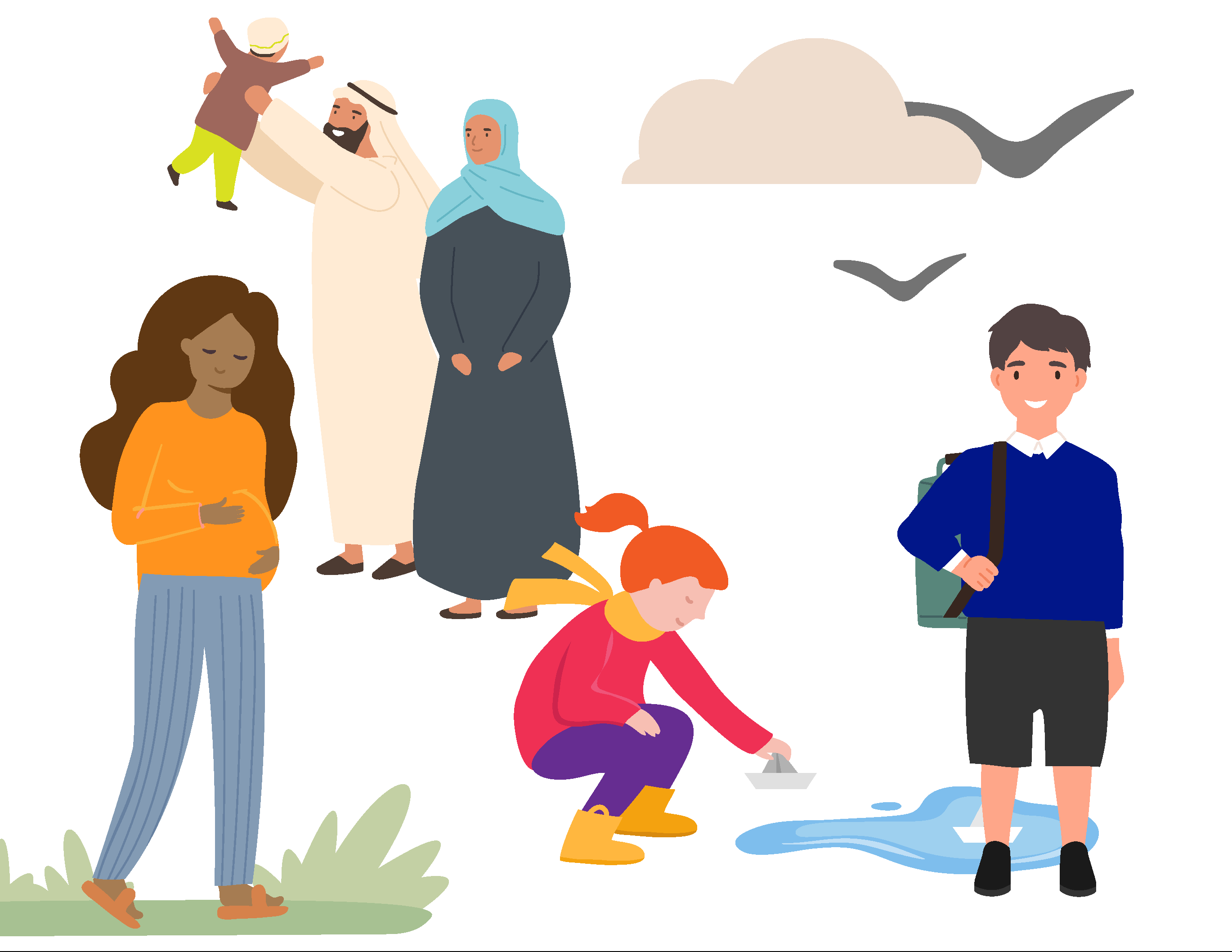 A new network of family hubs has been given the go ahead in Calderdale, providing local families with information and advice on a wide range of issues.
Calderdale Council is one of 75 local authorities across the country to receive funding from the Department for Education's Family Hubs and Start for Life Programme.
Family hubs are a way of joining up services locally, improving the connections between families, professionals, services, and providers, putting relationships at the heart.
Working with the involvement of families, physical hubs will be developed in sites in the community. They will provide clear information, advice and support on issues that matter to local families, such as emotional wellbeing, children's play and learning development, community activities, housing, employment and education.
This 'one stop shop' approach will ensure families can get any help they need at an early stage, to prevent more serious problems occurring in future. Family Hubs will provide opportunities for families and professionals to work together to make a difference to the things that matter to families.
Support will also be available to families virtually through a digital platform that will bring together information, advice and guidance across the partnership into one place.
Calderdale Council's Cabinet Member for Towns, Engagement and Public Health, Cllr Sarah Courtney, said:
"We're delighted to receive funding for this project, which will truly transform the way that we improve outcomes for children, young people and their families across Calderdale.

"Our Family Hubs programme will build on our extensive offer to families across the borough, providing an accessible, welcoming service at convenient locations in person, online and in local neighbourhoods.

"We understand that some families can benefit from support provided by different organisations, and we want it to be easier to access and navigate by joining it up in Family Hubs."
Calderdale Council's Cabinet Member for Children and Young People's Services, Cllr Adam Wilkinson, said:
"We know that the support young people receive throughout their first 1001 days is so important and the experiences, knowledge and skills that are developed in this time are invaluable in ensuring that children get the best start in life.

"We also understand the variety of support on offer can be confusing for parents and carers and the Family Hubs will support local families throughout their child's development, from early years to older teenagers.

"This funding will allow us to work closely with our partners, families and local communities to improve the services available."
Detailed delivery plans for the programme have now been submitted to Government, with the scheme due to be rolled out across the borough over the next three years.
The Family Hubs programme will support Council priorities and the goals in the Wellbeing Strategy – All children are ready for school and young people have hope and aspiration.
The programme also supports Calderdale's Vision 2024 for the borough to be a place where everyone can reach their potential and live a larger life. The year 2024 marks Calderdale's 50th birthday, and there are less than two years to go. Where do we want to be by 2024? What's our ambition and what will be different? Find out more at www.calderdale.gov.uk/vision