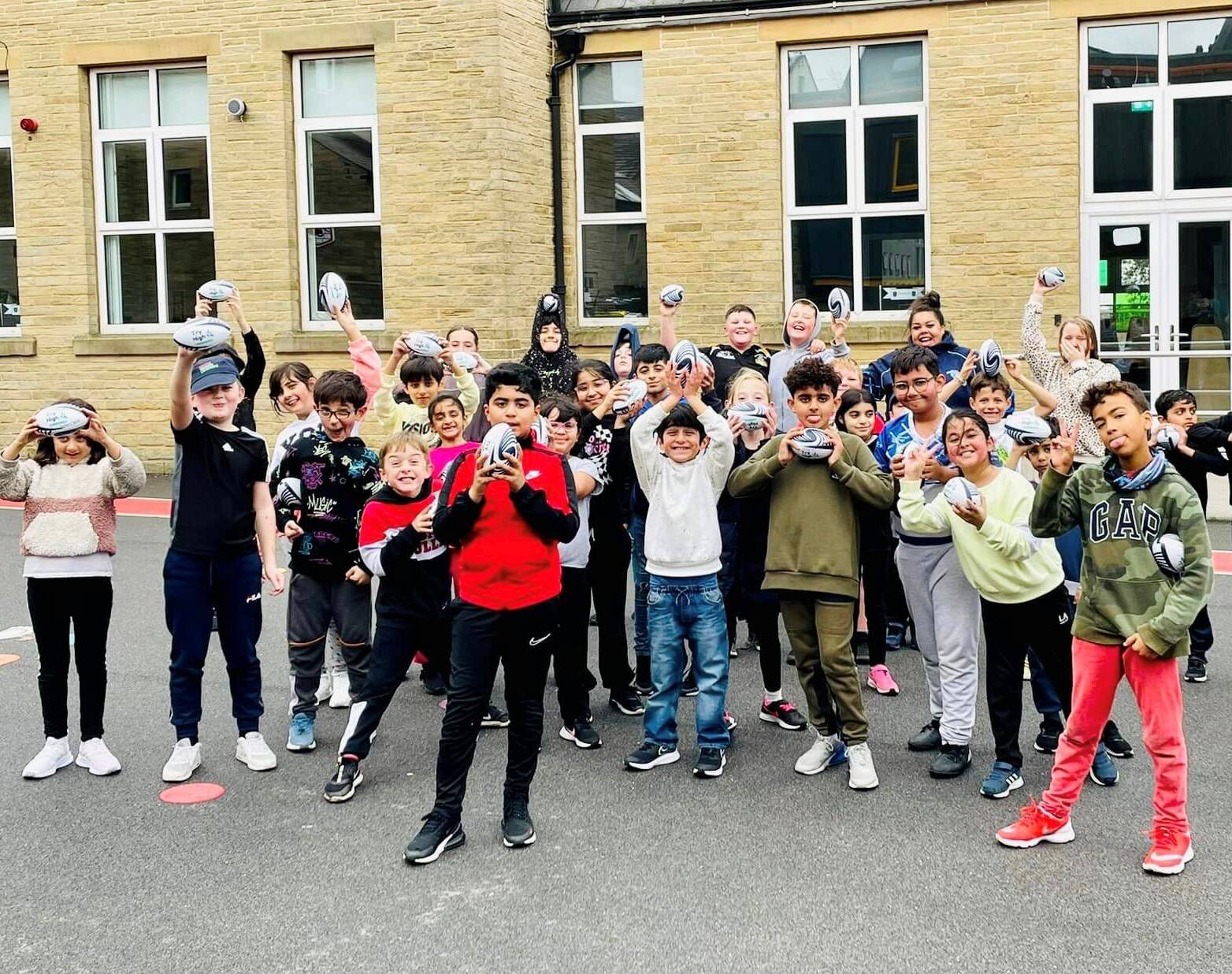 As a range of cost of living support continues across Calderdale, local families can now book on to the latest Healthy Holidays activities for February half-term.
Healthy Holidays Calderdale – a partnership between Calderdale Council, the Community Foundation for Calderdale and local organisations – has been providing free activities and nutritious meals to children and young people in the school holidays since 2021.
From crafts and caving to drama and dance, the exciting activities and healthy food are available to young people aged 5-16 who are eligible for free school meals.
The spring, summer and winter programmes are funded by the Government's Holiday Activities and Food Programme. To expand on this, Calderdale's Never Hungry Again fund has been funding further programmes during school half-terms.
The Council, the Community Foundation for Calderdale, The Piece Hall Trust and other partner organisations across the borough launched Never Hungry Again in 2020, in response to national calls to extend free school meals beyond term times. It aims to put an end to food and family poverty – not only during the school holidays, but forever.
This is part of the Vision 2024 for Calderdale where everyone can reach their potential, through the kindness and resilience that define the borough. The campaign builds on the Council's priority to reduce inequalities, and ongoing partnership work throughout Calderdale to tackle poverty.
Cllr Tim Swift, Calderdale Council's Leader, said:
"The cost of living crisis is a major problem for many Calderdale families, especially those who were already struggling financially. Reducing inequalities is a key Council priority, and we know school holidays can add extra pressure to household budgets, so we're pleased to be funding another round of Healthy Holidays to give young people access to free activities, meals and opportunities to reach their potential.

"This is in addition to the range of other cost of living support available throughout Calderdale, which we've recently made even more accessible by providing face-to-face cost of living advice at our Customer First centre in Halifax."
Steve Duncan, CEO of the Community Foundation for Calderdale, added:
"Schemes like this that enrich Calderdale children's lives are so valuable and have an important positive impact on hundreds of families, not just the children who take part in the projects."
Book a place on the February half-term Healthy Holidays programme at https://healthyholidays.calderdale.gov.uk Activities are running from Monday 13 to Friday 17 February.
Watch the Healthy Holidays video to see the impact of the 2021 programme: www.youtube.com/watch?v=EkqIx_-uVpc(external link) Details of further support for people struggling with their finances are available from the Council's Money and Wellbeing Information Centre at www.calderdale.gov.uk/mwic