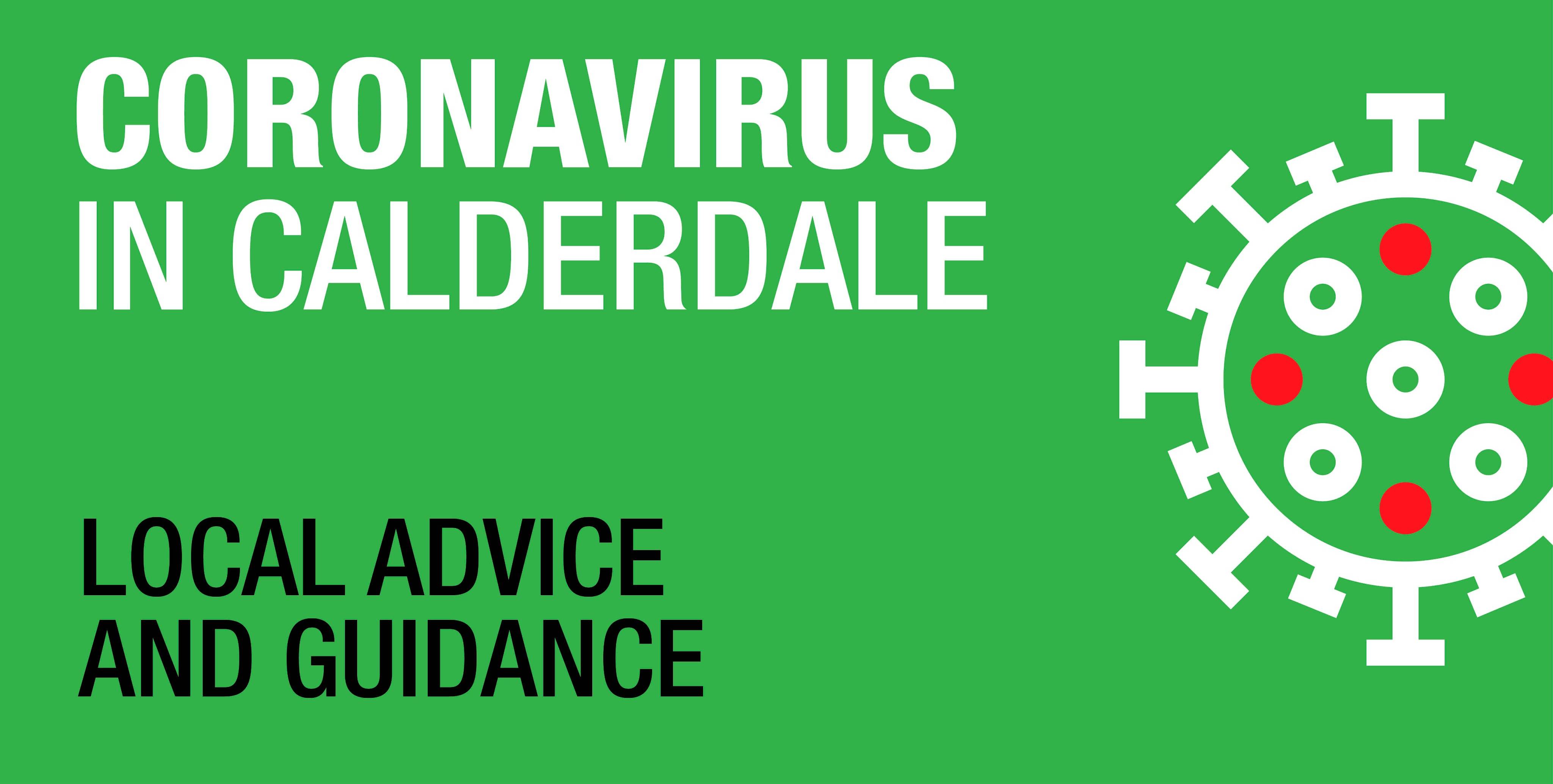 In response to today's Government announcement about local COVID-19 restrictions(external link), the Leader of Calderdale Council, Cllr Tim Swift, said:
 "We know that local people will be disappointed that the additional restrictions on household gatherings are still in place in the Halifax constituency. With the recent steady reduction in Calderdale's COVID-19 rates, we had hoped to see the remaining local restrictions lifted today. However, sadly our infection rates are now starting to increase again, like they are across the country.

"So it's crucial that we all continue to do everything we can to keep each other safe. We have proved, throughout the pandemic, that we're all in this together and we can get through it jointly. We're proud of how Calderdale people go out of their way to help others. We have come so far and we must not give up. If everyone keeps up the amazing partnership work, kindness and sheer determination across our communities, we are confident that Halifax will soon come out of the local restrictions and that we'll get infection rates down across Calderdale as we have done before.

"The most simple and effective things we can all do to beat the virus are to wash our hands regularly, stay two metres apart, wear a face covering, stay away from crowds, get tested and isolate if we have symptoms, and follow Test and Trace advice if we have come into contact with someone with the virus.

"We must also continue to follow the guidance. For Halifax constituency residents, this means not meeting with people you don't live with in a private house or garden, unless they are part of your support bubble; not visiting someone else's house or garden even if they live outside affected areas; and not socialising with people you don't live with in indoor public spaces. Although these local restrictions don't apply to residents in the Calder Valley constituency, they can still do their bit to reduce the spread of the virus by following national guidance.

"From Monday 14 September, it will be illegal for anyone in the country to meet socially in groups of more than six people, both indoors and outdoors. This does not apply to households or bubbles of more than six, or gatherings for work, education, weddings, funerals and organised team sports carried out in a COVID-secure way. However, Halifax residents must not meet with any other household."
Wards in the Halifax constituency which are still subject to local household restrictions, as well as the national restrictions, are: 
Illingworth and Mixenden
Northowram and Shelf
Ovenden
Park
Skircoat
Sowerby Bridge
Town
Warley
 The local restrictions are as follows:
Must not have visitors from or visit other households in your home or garden (other than those in your support bubble)
Must not socialise with people you do not live with in other indoor public venues
Must not visit friends or family in care homes, other than in exceptional circumstances
The national restrictions are as follows:
Must not socialise in groups of more than six people indoors and outdoors
Must not stay overnight away from your home with members of more than one other household (your support bubble counts as one household)
Nightclubs cannot open
 What are we doing to prevent and control COVID-19 in Calderdale?
 It is clear that we will continue to live with COVID-19 for the foreseeable future. In line with Calderdale's Outbreak Prevention and Control Plan, the Council, local partner organisations and communities are working together to protect people from the virus and to prevent and manage outbreaks. This includes:
Engaging with and supporting communities, particularly in areas of high infection rates, and helping local businesses to be COVID-secure
Increasing and improving access to testing for residents
Carrying out local contact tracing to support the national Test and Trace service
Providing support to people to enable them to self-isolate
Enforcing COVID-19 restrictions.
For up-to-date and reliable information about COVID-19, use trusted sources such as:
www.gov.uk/coronavirus(external link)
www.nhs.uk/coronavirus(external link)