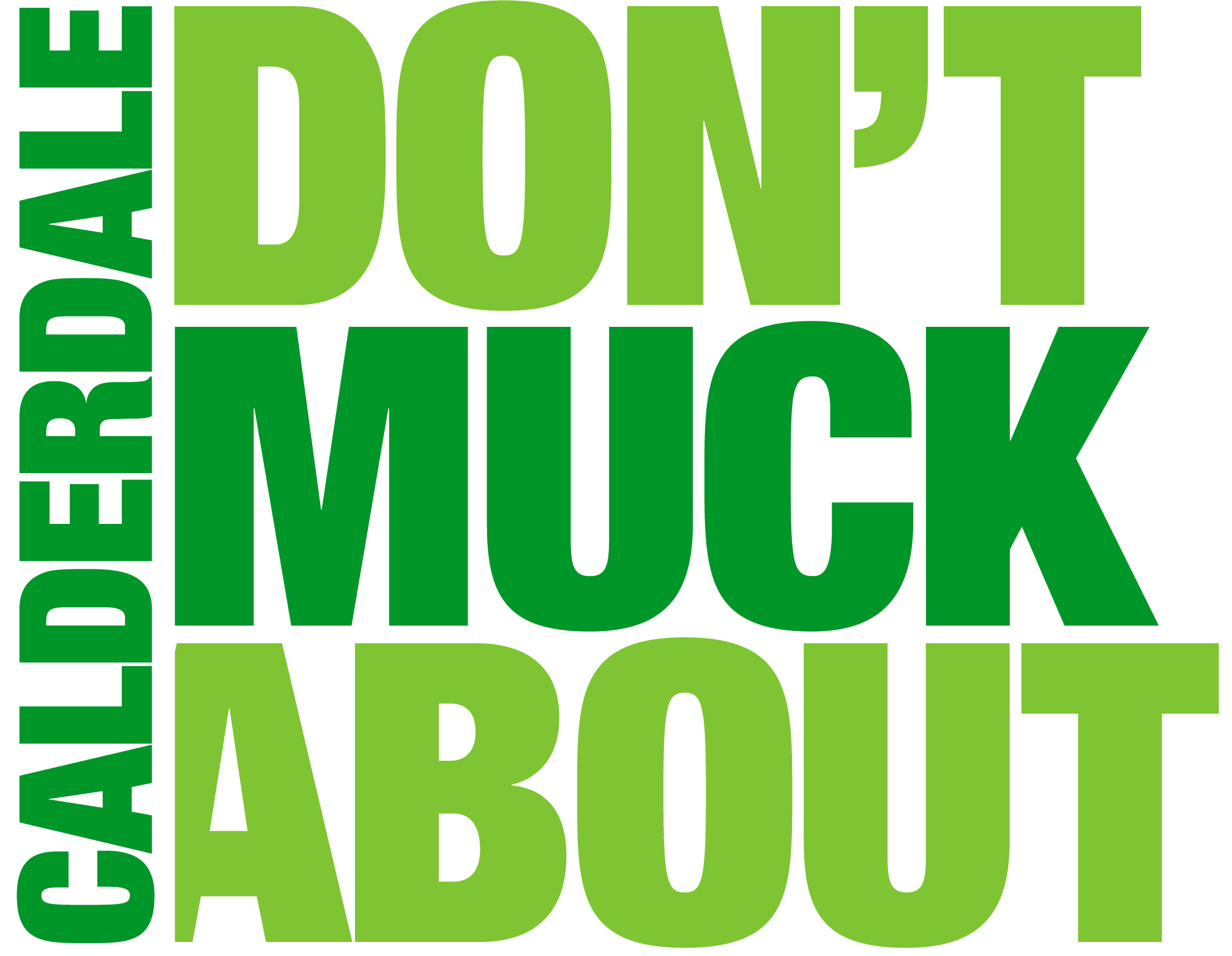 Keeping Calderdale clean and safe is something that's important to everyone, and Calderdale Council and the Community Foundation for Calderdale have teamed up to launch a new Calderdale anti-littering campaign.
The Don't Muck About campaign is all about encouraging residents to feel pride in their surroundings and emphasising the message that the Council will not tolerate littering, fly tipping or dog fouling.
The campaign will be launched at the latest in a series of action days, this time in Sowerby Bridge, from Wednesday 21 to Saturday 24 February.
Teams from the Council, West Yorkshire Police, West Yorkshire Fire Service and Together Housing will be out and about in Sowerby Bridge focusing on making the town safer, cleaner and greener.
Activities will include removing graffiti, cutting back overgrown vegetation, tackling problem parking, littering and fly tipping.
Teams will also be visiting businesses to conduct random food hygiene inspections, as well as checking licenses and carrying out vehicle speed checks.
The first days of actions were in Halifax in autumn 2016, since then there have been targeted clean up days in Elland in February 2017, Todmorden last summer and Brighouse in autumn. The work in Sowerby Bridge will be followed by action days in Hebden Bridge this summer.
Calderdale Council's Cabinet Member for Communities and Neighbourhood Services, Cllr Susan Press, said:
"This is the latest in a series of action days which have been taking place across the borough and so far we've had some great feedback to the targeted efforts of Council staff and partners.

"The Sowerby Bridge event will also see the launch of the new Don't Muck About anti-littering campaign in partnership with the Community Foundation for Calderdale which focuses on keeping the borough clean and safe – making a difference to communities across Calderdale."
Calderdale Council's Cabinet Member for Planning, Housing and Environment, Cllr Daniel Sutherland, said:
"Making our local areas safer, cleaner and greener is something which is important to everyone. We all want to be able to take pride in where we live and targeted action days like these help us to tackle those spots which may have been neglected over the winter period.

"We'll be working hard with our partners to make sure Sowerby Bridge looks its best, and we welcome the help of any local groups or residents."
Steve Duncan, Chief Executive of the Community Foundation for Calderdale, said:
"We're delighted to be involved as partners on this important initiative to help keep Calderdale clean and tidy and make a real difference to local communities.

"'Don't muck about' is a simple message and through this campaign we want to encourage people to have pride in their community and keep the borough clean and safe."
To find out more, visit https://www.calderdale.gov.uk/v2/residents/community-and-living/clean-streets/getting-basics-right. You can also follow progress throughout the week by following #dontmuckabout on social media. If you'd like to get involved with the clean up, contact Dawn Mitchell on 07540 674307.