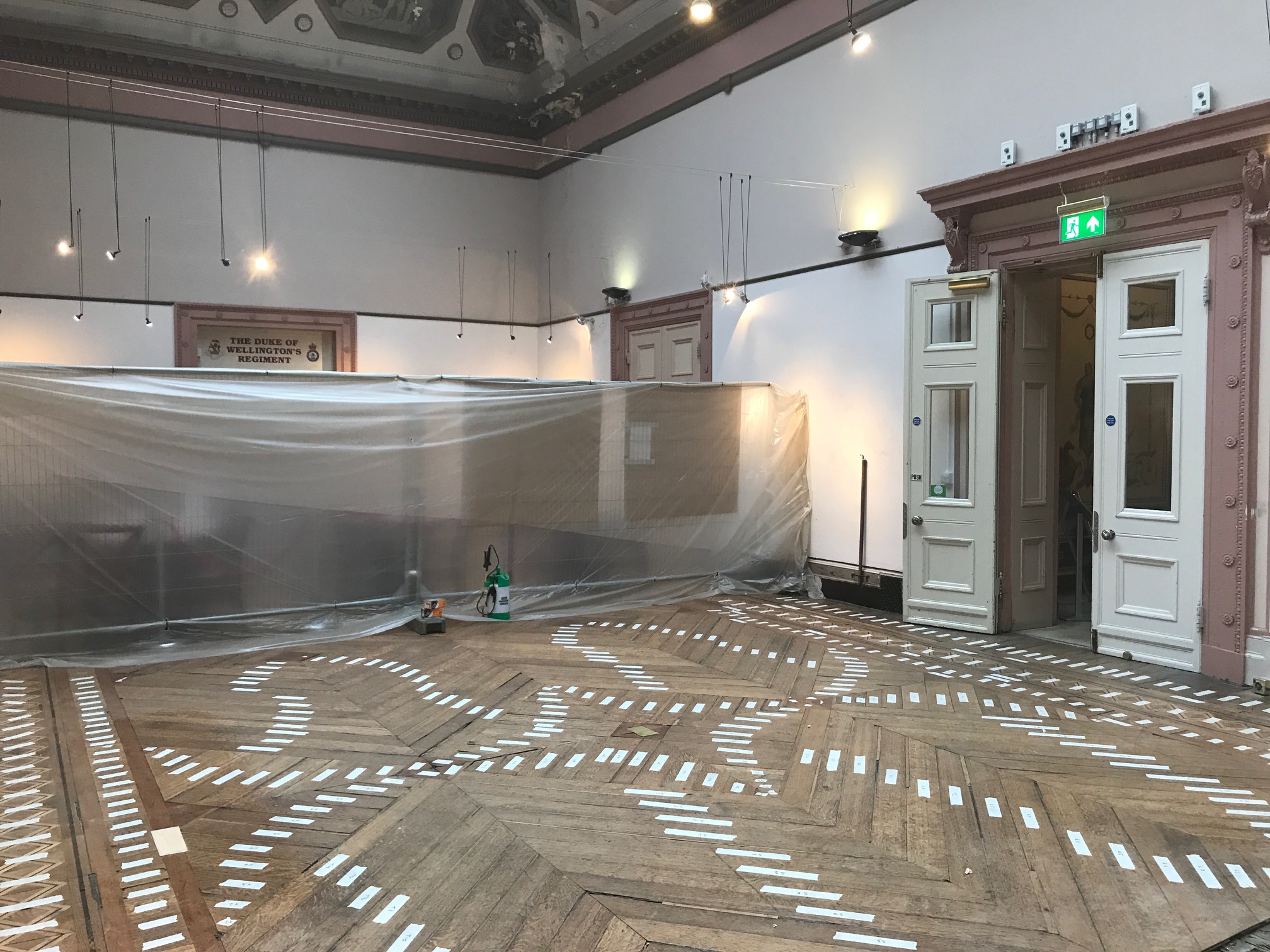 Visitors to Bankfield Museum will soon be able to see its historic flooring returned to its former glory, as six months of careful restoration work is now complete.
The historic wooden floor in Bankfield Museum was installed in 1838, and since the building's opening as a museum in 1887, thousands of people have walked across the floor and it was in need of careful restoration.
A team of workmen undertook the painstaking process of removing, cleaning, preserving and replacing the original floorboards, before finishing the job by sanding and varnishing.
Calderdale Council's Cabinet Member for Communities and Neighbourhood Services, Cllr Susan Press, said:
"The restoration of the floor at Bankfield Museum is the latest in a series of renovation works to retain the historic features of this beautiful building. Work is already complete to improve Akroyd Library and last year a new community gallery was developed.

"The original flooring has been retained and carefully repaired in what has been a painstaking and dusty process. It's important that heritage features like this are preserved and improved to ensure they're around for many years to come."
When the floor was removed it was the first time since it was laid that anyone had seen below its surface. Among the rubble, workmen found fragments of old animal bones and a label for Wirth Bros. furniture manufacturers, who may have originally installed the floor for Colonel Edward Akroyd.
The work is now complete and visitors can see the newly restored floor for themselves at an open day event on Saturday 17 February, with family-friendly activities throughout the day. There's also the opportunity to see two new exhibitions at the museum: Horrible Halifax, showing the darker side of the history of Halifax, and Perspectives on Pattern looking at Calderdale's textile heritage.
Admission is free, as are all activities at the open day. For more information, visit https://museums.calderdale.gov.uk/ or follow #bankfieldmuseum on twitter.