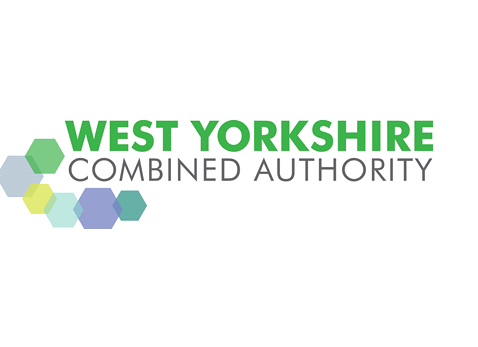 West Yorkshire Combined Authority is reminding the county's bus users that there will be timetable changes over the weekend of Saturday 17 and Sunday 18 February.
In Bradford, the main change involves services operating between Bradford and Eldwick via Bingley. Services 616 and the new 619 will run a co-ordinated half-hourly service to Eldwick on Monday to Saturday daytimes, replacing services 622,623 and 624 beyond Gilstead to Eldwick. Revised services 622 and 623 will continue to provide a 20 minute service between Bradford, Shipley and Bingley Railway Station during the daytime, with the 623 continuing to Kingsway via Priesthorpe Lane every 20 minutes in the off-peak.
The Bradford, Bradford Royal Infirmary, Bingley service 680 will have a new route and stopping arrangements around the hospital.
In Calderdale, new Monday to Saturday services, 23 between Halifax and Fountainhead, and 24 between Halifax and Wainstalls, will replace services 513, 514 and 553. One service 20 journey per hour will be extended, numbered 20A, to Wainstalls continuing as service 24 to Halifax via Mixenden. Through fares will be available.
.Affecting Calderdale and Kirklees New, hourly Monday to Saturday daytime services 78 and X78 will run between Halifax and Brighouse via Elland and Rastrick, replacing service 278 which will be withdrawn. With financial support from West Yorkshire Combined Authority, service 262 will be revised to run from Huddersfield via Upper Heaton and Mirfield to Brighouse via Cooper Bridge, rather than continuing to Dewsbury. These services will connect at Brighouse Bus Station for passengers travelling to/from Halifax. Through tickets will be available.
In Kirklees, additional journeys for service 85 and 85A, between Huddersfield and Lepton/Houses Hill will now serve Morrisons and there will be extra evening and Sunday journeys on service 301 between Huddersfield and Golcar.
A new shopping service 353 will run between Holmfirth and Barnsley on Wednesdays and the X29 between Heckmondwike and Leeds will now use the M621 between Gildersome and Leeds.
Also in Leeds, extra, late evening journeys have been added to service 1. They will run between Leeds and West Park numbered 1A. Night service journeys between the ring road and Leeds will be renumbered N1.
Journeys towards Moor Grange on service 56 will be rerouted via Hyde Park Road and Victoria Road rather than via Royal Park Road, Queens Road and Chestnut Avenue and service 9 and 9A between Pudsey and the White Rose Centre will now be hourly.
West Yorkshire Combined Authority is now funding a revised service 9 on Saturdays while the hourly service 22 between Seacroft, Garforth and Rothwell will become a two-hourly service supported by the Combined Authority.
In Wakefield, a new, hourly X32 Monday to Saturday daytime service between Wakefield and Junction 32 Retail Park, via Normanton by-pass will start running.
The 105 Flanshaw, Wakefield, Portobello service's 2301 Monday to Saturday and 1728 Saturday journeys from Wakefield will now run the full Portobello loop and the 1813 Sunday journey will operate back into Wakefield from Portobello. Some evening journeys will be withdrawn on the 184 Castleford, Airedale, Pontefract service.
A summary of all the changes taking place can be found at www.wymetro.com/changes(external link) and 'upcoming' versions of timetables have been added to the site for the services affected by the changes.
Sixty-eight timetables are affected by the changes and West Yorkshire Combined Authority which will be changing information displays at 7,800 of the 14,000 bus stops and shelters is manages across the county.
The yournextbus, online real-time information system, which can also been accesses through the Combined Authority's Metro travel information website at www.wymetro.com(external link) will also be updated to reflect the new timetables.
ends