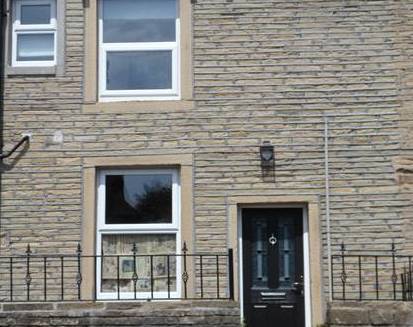 Calling all empty property owners, property developers, landlords, letting and estate agents! 
On Wednesday 10 September 2014, the annual free networking event, 'Under 1 roof' will take place to help turn Calderdale's 1,735 empty houses into homes that feel loved again. 
The event will enable owners of empty properties to get advice from a range of services and companies on how to turn their empty property into a regular income through renting or a cash lump sum through selling. It will also be a fantastic opportunity for property developers, existing landlords, letting and estate agents to meet owners of empty properties with a view to finding mutually beneficial outcomes.
There'll be lots of information and advice covered, including:
·         Marketing your property for sale or letting

·         How to improve energy efficiency, home security, and accessibility

·         Financial products for renovations

·         Technical advice or help to find a contractor

·         How to be a successful landlord, know your rights and responsibilities

·         Finding and keeping a good tenant

·         Property Auctions

·         Landlord Insurance
 Empty properties cost money. Whether it's insurance, security, maintenance or just Council Tax, keeping a home empty can be expensive. 
Councillor Scott Benton, Calderdale Council's Cabinet Member for Corporate Asset and Facilities Management, Housing and Environment, said: 
"This is a great opportunity for empty property owners to bring their property back into use. The event will offer a wide range of information and advice, including financial assistance available, such as empty home loans and money from schemes like purchase and repair or lease and repair. Plus, you don't need to stay for the whole event, feel free to drop in anytime." 
Under 1 roof will take place on Wednesday 10 September 2014, from 12 noon until 4.00pm at the Kings Centre, Park Road, Halifax, HX1 2TS.
 For more information, visit www.calderdale.gov.uk and search 'under 1 roof', email under1roof@calderdale.gov.uk or call 01422 392438.