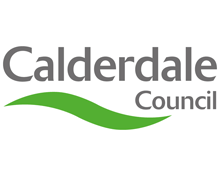 Calderdale's final phase of the A629 highway project has moved a step closer, with agreement from the West Yorkshire Combined Authority for further investment in connectivity improvements between Halifax and Huddersfield. 
The £570,000 funding enables feasibility work to begin on Phase 4 of the scheme, which looks to address congestion around Ainley Top and improve the appeal and uptake of public transport between the two towns, with a total investment of up to £30m. 
This is one of a number of cross-boundary initiatives currently being progressed by Calderdale and neighbouring local authorities, aiming to improve journey times, boost the economy and create new employment opportunities. 
Another such scheme seeks to make improvements to the A62 road junction at Cooper Bridge. It is being led by Kirklees Council, in collaboration with Calderdale, and much of the construction work will focus on the A644 Wakefield Road towards Brighouse.
Removing the Cooper Bridge bottleneck will support Calderdale's ambitions for the south-east of the borough as a key development area, both for prospering local firms and for new businesses from elsewhere in the region. 
Similarly, Calderdale Council is working with the West Yorkshire Combined Authority and Leeds City Region Enterprise Partnership to transform a large site at Clifton, near Brighouse, into a regionally significant business park, potentially bringing hundreds of new jobs to the district.
Calderdale Council's Cabinet Member for Regeneration and Economic Development, Cllr Barry Collins, said: 
"Ambitious council planning has secured major investment from the West Yorkshire Combined Authority for a number of important schemes, which will ultimately bring significant economic benefits to Calderdale.

"The close proximity of the M62 to south-east Calderdale means it is ideally located for sustained development . The resulting infrastructure improvements are designed to help unlock the potential of the borough's whole Lower Valley area." 
After the funding was approved at a recent meeting of the West Yorkshire Combined Authority, its Chair Cllr Susan Hinchcliffe said:  
"The schemes we have approved today are designed to support the local economy by speeding up journeys, reducing congestion, and tackle regional carbon emissions.  

"I can assure people that the Combined Authority will continue to develop and deliver significant local transport schemes such as those approved today but we will also be urging the government to make good on its commitments to schemes such as the upgrade of the TransPennine, Calder Valley and Harrogate rail routes."