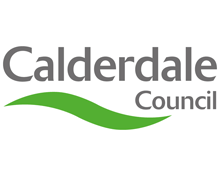 Plans to improve travel times and connectivity in north-east Calderdale have taken a step forward after initial funding was approved by the West Yorkshire Combined Authority.
At the full Combined Authority meeting on Thursday 5 April, funding of £400,000 was approved to progress a detailed plan that will transform the transport network around Hipperholme, Shelf and Northowram.
A number of junctions in this area suffer from significant congestion at peak times particularly on the busy A58 and A6036 roads. The area also lacks direct access to the rail network and bus services can experience delays due to local congestion. Facilities for cycling and walking also need to be enhanced.
Current improvement schemes in Calderdale focus around the south-east of the borough reducing journey times between Halifax and Huddersfield and between Brighouse and Bradford/Huddersfield. For Calderdale to achieve its full economic potential there is also a recognised need to improve connectivity from the north-east of the borough towards Leeds and Bradford.
Detailed plans that look at how all modes of transport can contribute to improving connectivity will now be prepared. A full business case is expected to be presented to the Combined Authority in 2019.
Calderdale Council's Assistant Director – Strategic Infrastructure, Steven Lee, said:
"Thanks to this funding we now have a huge opportunity to improve transport links in north-east Calderdale.

"Successfully linking Calderdale to key economic centres and the wider City Region will bring real benefits to the borough. By improving these links we can enable businesses and people greater access to work opportunities, make the area more attractive for inward investment in housing and employment, and minimise the carbon and air pollution impacts of transport."
These plans form part of Calderdale's Next Chapter, which aims to transform and regenerate Calderdale through investment. Keep up to date by signing up for the Next Chapter newsletter at http://calderdalenextchapter.co.uk/signup(external link)