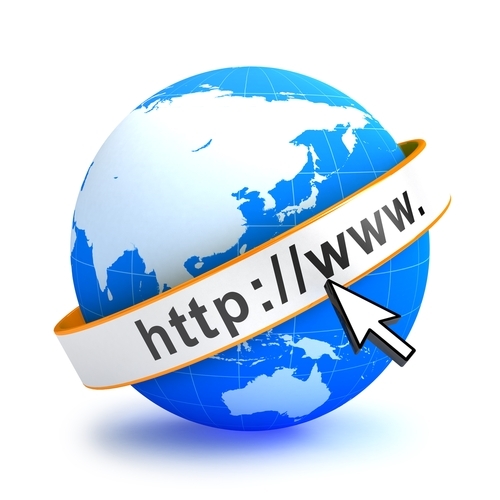 A new multi million pound contract between West Yorkshire Combined Authority (WYCA) and BT has been signed to make superfast fibre broadband available to tens of thousands more households and businesses across West Yorkshire and York. 
This second phase of the project will build on the successful work of Superfast West Yorkshire and BT's own commercial roll-out of the high-speed technology, to extend coverage of fibre broadband throughout the current programme area as well as into York and Kirklees.  A further 28,000 homes and businesses are expected to get access within the next three years.  
The £13 million deal has been agreed following discussions to ensure areas in the West Yorkshire and York currently without access to superfast broadband can benefit from improved broadband speeds of up to 80Mbps1. By the end of 2018 more than 98 per cent of homes and businesses in West Yorkshire and York are expected to have access to fibre broadband.  
Funding includes £6.89 million from the Government's Superfast Extension Plan and £6.1 million from BT. Additional investment will also be made by WYCA and local authority partners to support the delivery and resource for the day- to- day running of the project. 
Digital Economy Minister Ed Vaizey said: 
"Our rollout of superfast broadband in West Yorkshire has already reached more than 60,000 homes and businesses. This new deal means another 28,000 premises will also be able to access superfast speeds and will provide an additional boost to the local economy."
Locations expected to be included in the second phase of the roll out include business parks, inner city and suburban areas and rural settlements currently not served by a fibre broadband network.   A period of detailed surveying and planning of all potential locations will take place over the next few months prior to detailed plans being announced. 
Cllr David Green, West Yorkshire Combined Authority member and Bradford Council Leader, said: 
"Along with physical transport infrastructure, high-speed broadband is vital in providing the links businesses need to achieve growth and create new jobs and to help residents access the benefits of high speed internet, West Yorkshire Combined Authority has a goal of achieving 100% superfast broadband coverage for the whole of Leeds City Region. 

"I am pleased that by having a clear vision of what we wanted to achieve and working closely with BT to achieve it, we have found ways to provide crucial high-speed Internet access to places that otherwise would not be served." 
Calderdale Council's Cabinet Member for Regeneration and Economic Development, Cllr Barry Collins, said:  
"Over 21,000 premises in Calderdale benefited from phase one of the programme and faster internet services are now more widely available across Calderdale than ever before.  Many of our local businesses have seen productivity increase, a rise in online transactions and growth in customer engagement through social media.   

"And it's not too late to sign up; smaller businesses can still apply for broadband connection vouchers through the Super Connected Cities programme which helps companies to access the new higher speed services.  It's all part of the package which makes Calderdale a fantastic place to do business." 
Roger Marsh, Chair of the Leeds City Region Enterprise Partnership and private sector member of the West Yorkshire Combined Authority, added: 
"Digital connectivity across our city region is of utmost importance to businesses looking to accelerate their growth into new and existing markets but is also essential to businesses running their day to day activities. I am delighted that through this new contract we have secured the rollout of fibre to business parks and industrial centres across our city region that urgently need faster broadband speeds to improve their competitiveness and productivity.  

"We will continue to work with BT and all other stakeholders to improve access to superfast broadband and improve digital speeds for the businesses and residents who live and work in the city region." 
Bill Murphy, BT's managing director of next generation access, said:
 "Fibre is no longer a nice to have. It is a need to have. For businesses to compete effectively in this world of technology, you need to be able to move, act and do business quickly and effectively.  

"Superfast broadband also makes a positive impact on the way we live. It helps us work better and faster, enables schoolchildren to access their homework online, helps provide care for our elderly population as well as offering improved access to e-commerce, social media and home entertainment. For all of these things, fast broadband is the critical enabler." 
More than 60,000 homes and businesses in the city region are now able to connect to high-speed fibre broadband as a direct result of Superfast West Yorkshire and the first phase of the project is on track to complete in September 2015.  
The first phase of the project has also helped more than 600 businesses to learn new digital skills and find out how to grow their business online with one-to-one mentoring and master classes, which has included working closely with internet giant Google. 
Phase Two of the Superfast West Yorkshire programme will continue to rollout the digital infrastructure to both urban and rural parts of the city region.  By the end of the two phases of the programme more than 100,000 premises within the programme area are expected to have access to fibre broadband.  
The high-speed network installed by BT's local network business, Openreach, as part of the project, is available on an open, wholesale basis to all companies offering broadband services so households and businesses will benefit from a highly competitive market.
 At home, it means everyone in the family can do their own thing online, all at the same time, whether it's downloading music in minutes or watching catch-up TV; streaming HD or 3D movies in a few minutes; or posting photos and videos to social networking sites in seconds. Fibre improves the quality of online experiences and supports new developments in internet services.
Benefits for businesses include faster file and data transfers, better access to cloud computing services and software, more sophisticated web-based contact with customers and support for more flexible working.
For up to date information on available business support and the roll-out visit www.superfastwestyorkshire.co.uk(external link). 
ends
 1 These are the top wholesale speeds available ISPs may use different speeds in their advertising. Individual line speeds will depend on network infrastructure and the service chosen by the ISP