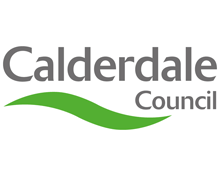 Joint press release with the Canal & River Trust
This weekend, a pedestrian footbridge over the Calder and Hebble Navigation will be installed, providing an alternative crossing point to the closed Elland bridge. 
The new bridge will be installed at the site of the flood damaged bridge, to allow pedestrians to cross at this location. The 30m long bridge will provide an important link for local people between Park Road and Elland Bridge Road. The bridge will be 1.5m wide and accessible for people with buggies, wheelchairs and bikes. 
The bridge will be lit at night and is being installed by the Canal & River Trust's contractor, Kier. A further crossing is also being installed to carry important services over the canal. 
While the bridge is being installed, it will be necessary to close the junction of Elland Road and Park Road from 5am to 9pm on Sunday 17 January. 
This closure means there will be no access via Park Road from Brighouse on to the A629 Calderdale Way for this period. However, access to Exley and from the Calderdale Way through to Brighouse will be unaffected. 
Diversion routes will be in place, and warning signs will be in position on the junctions leading to Park Road. The footbridge is anticipated to be available for use by the end of next week.
Following the flooding the Canal & River Trust installed an interim crossing at Elland Lock.  
The Leader of Calderdale Council, Cllr Tim Swift, said: 
"We know that Elland bridge was an important link across the canal, and the installation of this new bridge will allow pedestrians to cross, close to the location of the damaged bridge. 

"For safety reasons, it will unfortunately be necessary to close part of the road while this work is taking place, but we have planned this closure to avoid disruption during peak times, and work will be completed as soon as possible."