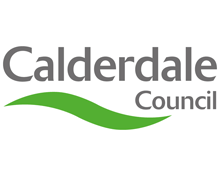 Calderdale Council is launching a Floods Commission in response to the unprecedented flooding on Boxing Day 2015. 
Cllr Tim Swift, Leader of Calderdale Council said: 
"There are very few parts of Calderdale which were unaffected by the devastating floods. Since Boxing Day I have heard many stories of the distressing and challenging circumstances that local people and businesses are now finding themselves in.   

"It's vital for the future of our towns that we do everything we can to gain a proper understanding of what can be done to reduce, prevent and mitigate any future flooding." 
The Floods Commission will be made up of seven Elected Members, with representatives from each of the three main political parties, and an independent Chair with expertise on flooding.  All meetings will be held in public unless there is a specific request for evidence to be taken in confidence.  
The Commission will consider the causes, the impact and response to the flooding across Calderdale.  Members will invite written submissions and hear evidence from local residents, community groups, businesses and key agencies, such as the Environment Agency.   
Local businesses, communities and our partners, including the West Yorkshire Police, West Yorkshire Fire and Rescue Service will be invited to open space workshops in each area affected by flooding.   
The Commission will also encourage locally organised community meetings and forums to submit their views and comments on flooding. 
The evidence received by the Commission will be published on the Calderdale Council website. 
An initial report will be published by the Commission within three months covering the lessons learned and actions to reduce the risks and impact of future flooding.  The report will include a series of recommendations for the Government, the Council, the Environment Agency, the community and businesses. 
The Floods Commission is expected to report its recommendations to Full Council.