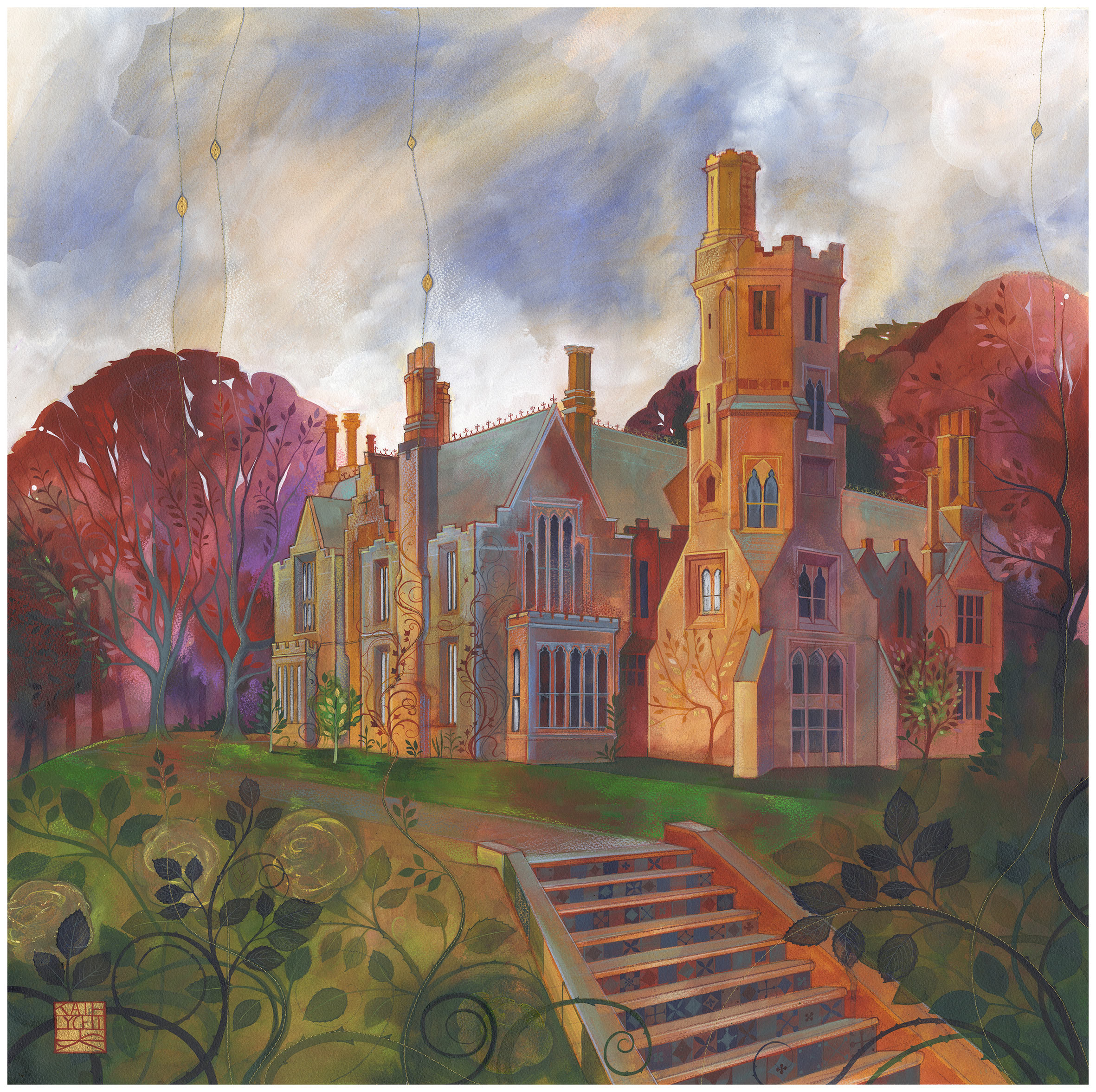 Visitors to Bankfield Museum in Halifax will soon be able to see some of the 'Lost Houses of the South Pennines', as part of a new exhibition opening on Saturday 23 January. 
The free exhibition features local artist, Kate Lycett, and her artworks exploring lost houses of the region.
Drawing upon plans, photographs and written accounts, as well as the sites themselves, Kate has captured some of the mansion houses that used to exist in Calderdale and the surrounding area, including Castle Carr, New Cragg Hall and High Sunderland.
The paintings will all be for sale by sealed bids, taken from Saturday 23 January until Saturday 20 February, when the highest bidders will be contacted. There will also be limited edition prints and cards for sale.
The artist will be at the museum and happy to meet visitors on Saturday 23 January, and in the mornings of Saturday 6 February and Saturday 12 March. She is also hosting an artistic workshop on Saturday 12 March for adults or Saturday 19 March for young people.
Calderdale Council's Cabinet Member for Communities, Cllr Steve Sweeney, said:
"This exhibition will be a great addition to the collections on display at Bankfield. All the houses featured no longer exist and their stories are all really interesting.

"These paintings by Kate Lycett give a fascinating glimpse into the history of the region and the lives of affluent landowners and the houses they owned."
The exhibition is on display from Saturday 23 January to Saturday 9 April 2016.
Bankfield Museum is open Tuesday to Saturday from 10am until 4pm. For more information visit www.calderdale.gov.uk/museums