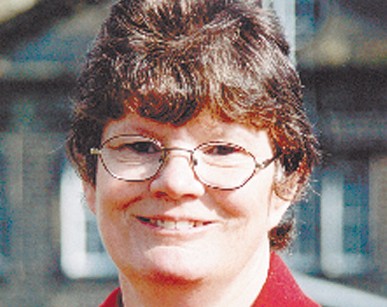 Two new senior managers have joined Calderdale Council to take on leading roles in Children and Young People's Services.
Jackie Nellis is the Council's new Head of Learning, and Julie Jenkins is Head of Early Intervention and Safeguarding.
Jackie is taking the lead for the achievement and funding of schools, post-16 education and early years services.
She has 15 years' experience of being a senior leader and 10 as a headteacher. She has a strong track record of driving improvement in schools, leading inspections and working with parents, governors and local groups.
Before joining the Council, Jackie was the Executive Headteacher at Halifax Academy for six years. She is the Chair of the Calderdale Excellence Partnership, which has national and local recognition for improving young people's achievements, and was recently elected as Vice Chair of the Calderdale Association of Secondary Headteachers.
In her spare time Jackie enjoys walking, going to the gym and spending time with her family and friends. She says:
"I'm delighted to be taking the lead on ensuring an outstanding education for all of Calderdale's children and young people. For me, that means all youngsters are happy, safe, listened to, valued and encouraged to achieve to the very highest standards."
Julie Jenkins has a strong background in social work, early intervention and safeguarding children after working in these areas in two other councils, Bradford and East Riding. In Calderdale she is leading on support for the 300 children in care – to see if they can go home to their parents, and if not, to find them a family, either within their own networks or with foster carers or adopters.
Julie is also managing the youth service, youth offending team, education welfare and Mixenden Activity Centre. Specific projects include a new approach to social work and the launch of a new children's home to care for local children and promote the excellent early help services for families.
Julie says:
"Calderdale is a gorgeous place and a great place to work. I was excited by the thought of joining a strong leadership team, delivering innovative and creative solutions. The important thing for me is making sure young people in care are doing well at school, have strong relationships and a friendship network. We can often take this for granted but it can make a big difference when you can't live with your family."
Commenting on the new appointments, Calderdale Council's Cabinet Member for Children and Young People's Services, Cllr Megan Swift, said:
"Jackie and Julie bring a wealth of experience to the senior leadership team, and I am certain that they will bring new ideas and fresh approaches to ensure the best outcomes for Calderdale's children and young people."