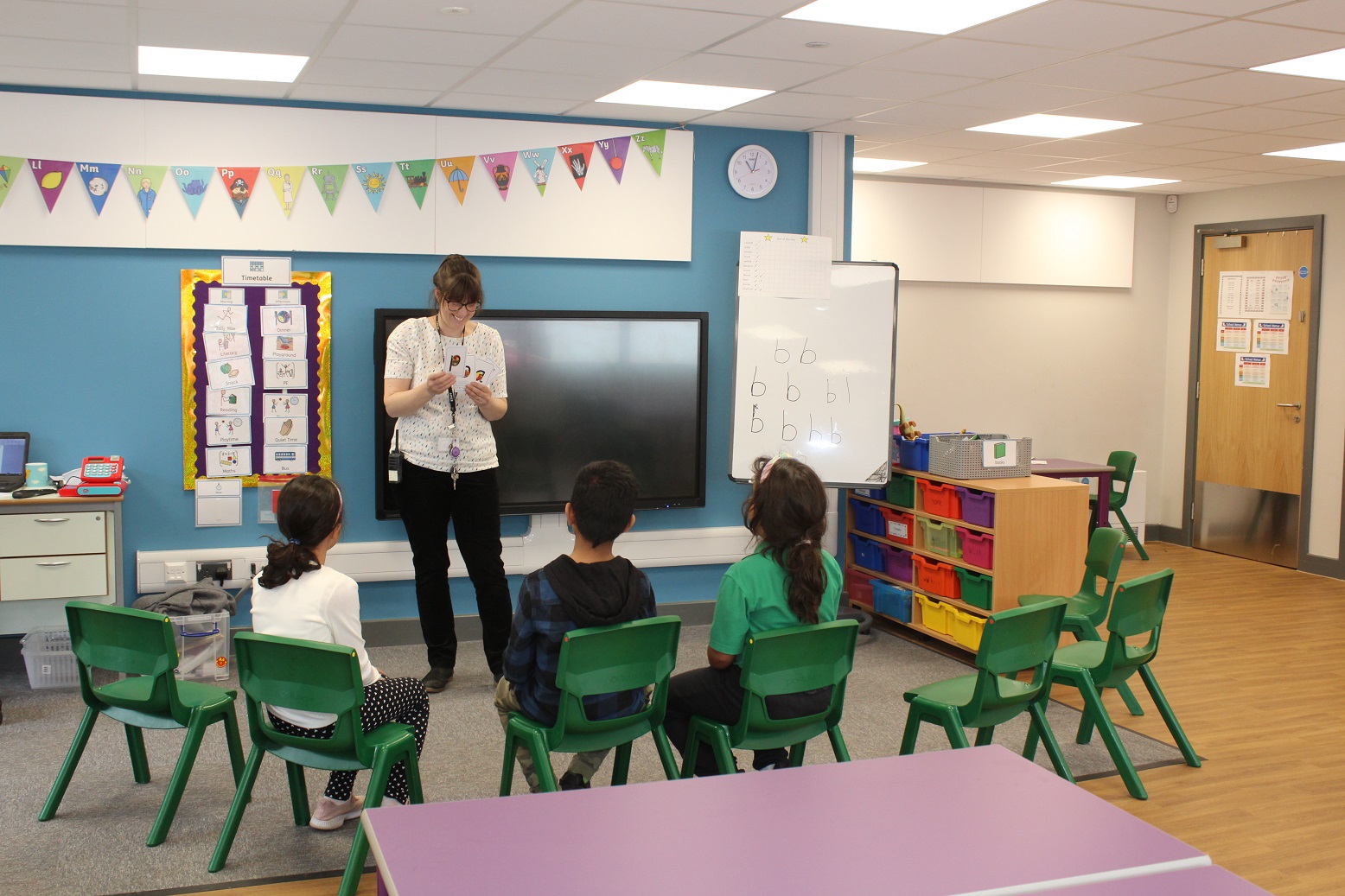 Pupils at Wood Bank Special School in Luddenden have been enjoying the benefits of three additional, state-of-the-art, classrooms following the opening of a new extension facility.
Calderdale Council has invested £1million as part of its capital programme, to refurbish and remodel the former Luddenden Youth Centre – creating additional special educational needs and disability (SEND) provision at Wood Bank Special School.
The site has been transformed into a state-of-the-art, learning environment, providing improved and fit-for-purpose facilities for 21st Century teaching.
The needs of Wood Bank's students and teachers have been fully considered throughout the project and new facilities include accessible doorways, ramps, low level smart boards, mobility bays for charging wheelchairs, a lift to the upper level, sensitive lighting, hoists in the classrooms and hygiene room and an accessible link path to the main school.
Despite complications with the project delivery due to COVID restrictions and difficulties of working throughout bad weather, the new facility was completed on schedule in February 2021.
Due to COVID restrictions it was initially available for the children of key workers, but following the return of all pupils to education, is now being fully used.
Calderdale Council's Director for Children and Young People's Services, Julie Jenkins, said:
"I'm delighted that this fantastic new facility is now being used by pupils at Wood Bank Special School. The new classrooms have been specially designed for SEND pupils, with suitable access arrangements and the inclusion of the latest technology to better support teaching and subsequently enhance learning."
Calderdale Council's Director for Regeneration and Strategy, Shelagh O'Neill, said:
"Our major projects team has been working with appointed contractors to support the design and delivery of this 21st Century facility.

"The transformation was completed on time and on budget, despite the challenges of COVID. It's great that we've now been able to handover the facility to Wood Bank to support additional SEND provision at the school."
Jenna Port, Head Teacher at Wood Bank Special School, said:
"We are immensely proud of our new facility giving us the opportunity to support an additional 30 children who will all benefit from our specialist teaching and bespoke curriculum. I would like to thank everyone at the Local Authority for their contribution to this exciting development, creating this fabulous provision for the Wood Bank Community."
ENDS