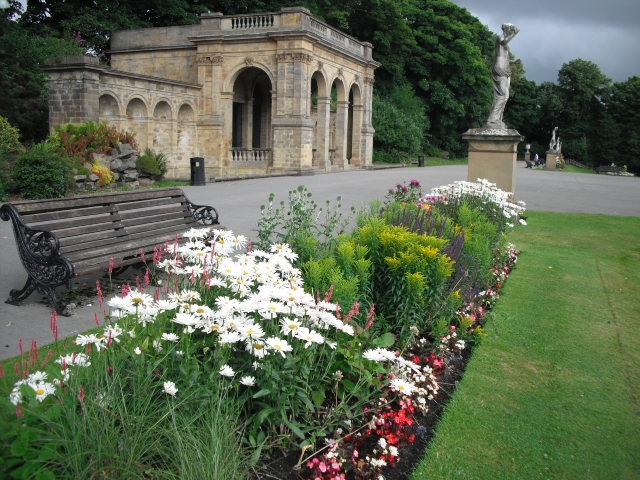 More public toilets are set to reopen in Calderdale this April.
In line with government guidance, the Council closed its public toilets for COVID-safety reasons during the first lockdown in 2020.
In July 2020, following national advice and the safest local approach, the Council reopened public toilets in each of the borough's towns, with additional cleaning and people being urged to help maintain the safety and hygiene of the facilities.
From Monday 29 March 2021, some of the national restrictions have been eased, as part of the cautious, step-by-step roadmap out of lockdown. For example, two households or up to six people can now meet outside; outdoor sport and leisure facilities can resume, organised outdoor sport is allowed; and outdoor parent and child groups can go ahead (up to 15 parents).
It is still important for everyone to do all they can to reduce COVID-19 transmission and protect each other (limit contact, wear a face covering and self-isolate if necessary), but as the easing of restrictions means there are more opportunities to get out and about, the Council is reopening more public toilets to support people, especially those with certain medical conditions and parents with young children.
From Monday 12 April, a further five toilet blocks in public parks will reopen, adding to the six which are already open in each of the main towns. This means that public toilets will be available as follows, from Tuesday to Saturday, 9.30am – 4.30pm:
Parks:
Calder Holmes Park (Hebden Bridge)
Centre Vale Park (Todmorden)
Manor Heath Park (Halifax)
People's Park (Halifax)
Savile Park (Halifax)
Towns:
Brighouse – Thornton Square
Elland – Town Hall Square
Halifax – Albion Street
Hebden Bridge – New Road
Sowerby Bridge – Wharf Street
Todmorden – Brook Street
All the facilities are self-contained, individually accessed unisex facilities, helping to reduce the risk of the virus spreading.
Additional cleaning and frequent disinfecting are taking place in all toilet blocks. People are asked to help maintain hygiene standards between cleans by following the advice in the increased signage in all facilities.
As always, the most effective ways to maintain good hygiene are to wash your hands(external link) with soap and water for at least 20 seconds, avoid touching your face and follow the 'catch it, bin it, kill it(external link)' guidance. Public toilets are checked regularly to ensure that soap is always available.
Unfortunately, it has not been possible to make a small number of toilet blocks COVID-secure, so these remain temporarily closed for safety reasons and the Council is exploring options and funding to remodel them where possible.
As part of the Future Council Programme, a small number of more remote and / or less used toilet facilities will not reopen under Council management. Instead, they will be made available to other organisations / groups, potentially for them to manage as additional provision. There will be more information about this opportunity in due course.
Shelagh O'Neill, Calderdale Council's Director of Regeneration and Strategy, said:
"We are pleased to be able to reopen more public toilets this month to support people to safely get out and about more. Our parks are the perfect place to exercise and enjoy the great outdoors, so we hope the toilet facilities help to make life easier for visitors.

"Safety is always our priority, so we urge people to follow public health guidelines when using our toilets and parks, and whenever they are out. It's great that restrictions are cautiously and gradually easing, but COVID-19 is still in our communities and we all need to keep playing our part to protect each other."
Partnership work continues across Calderdale to help control COVID-19, such as engaging with and supporting communities, particularly in areas with high infection rates; increasing and improving access to testing; ensuring that those most at risk from COVID-19 are offered a vaccine; carrying out local contact tracing; supporting people to enable them to self-isolate; engaging with businesses and helping them to be COVID-secure; and enforcing COVID-19 restrictions where necessary.
For up-to-date and reliable information about COVID-19, use trusted sources such as:
www.gov.uk/coronavirus(external link)
www.nhs.uk/coronavirus(external link)