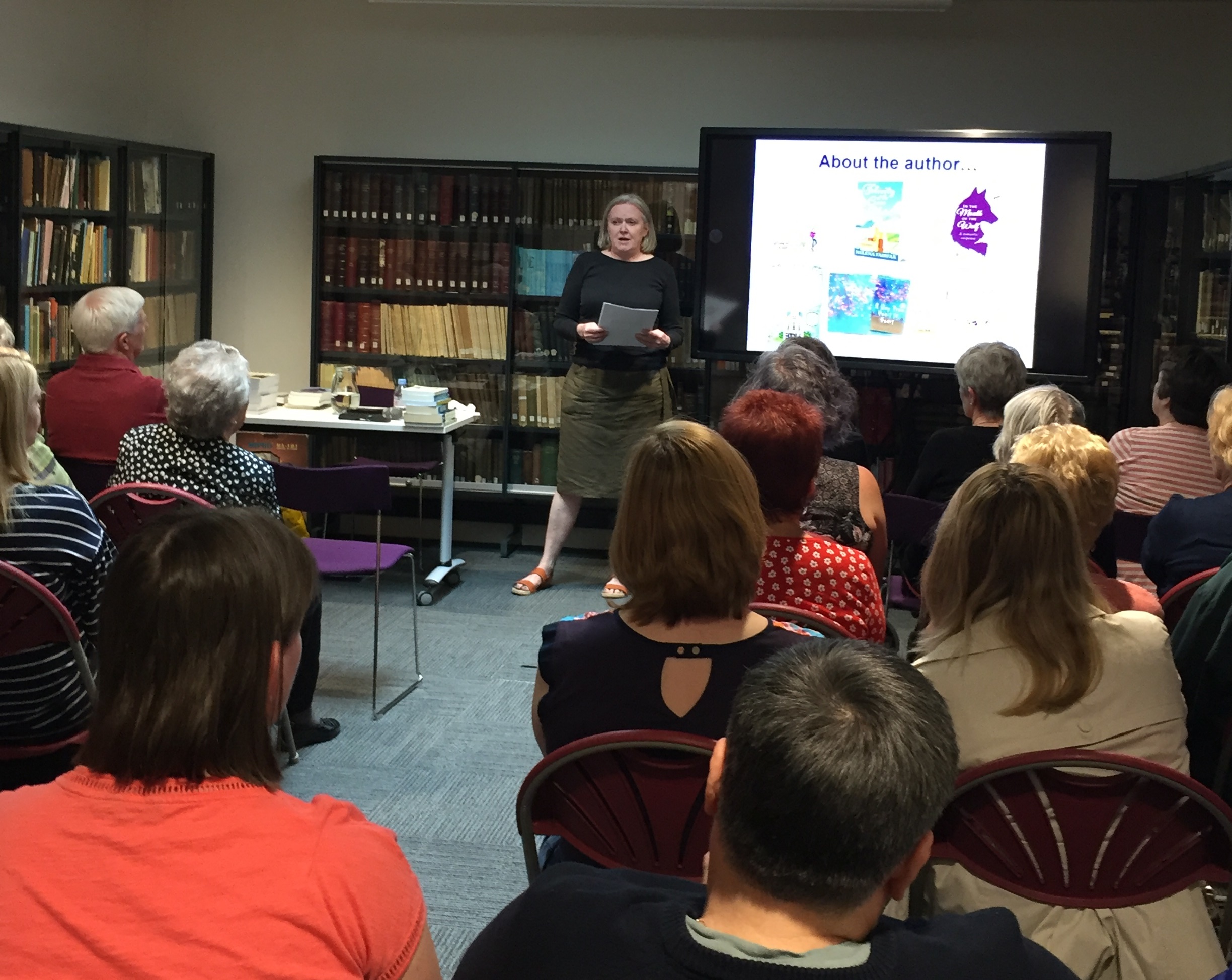 A special author event took place at a packed Halifax Central Library on Thursday 16 May, exploring the lives of women in Halifax in the 19th and early 20th Century.
Local author Helena Fairfax visited the library and spoke to a full room about her recently published book 'Struggle and Suffrage in Halifax: Women's Lives and the Fight for Equality'. The book explores a period of major growth in Halifax, and for the first time, this story is told from the point of view of the women who helped shape the town.
Between 1800 and 1950, Halifax changed beyond recognition. In writing her book, Helena extensively researched the lives of women in the town at this time and their rights (or rather lack of them). In this talk, she addressed the research process, the difficulties she encountered and shared some of the fascinating stories she discovered about women's lives in Halifax during this period.
Calderdale Council's Assistant Director – Neighbourhoods, Andrew Pitts, said:
"The industrial growth of the mills and factories of Halifax in the 19th Century is well documented, but little is known about the role that women played in this important period of the town's history.

"Helena Fairfax's book, which was explored in this fascinating event, looks at the importance of women in Halifax and their long battle for equality. The talk was really popular, with tickets selling out in just a few weeks."
There are regular author talks and other brilliant events at Calderdale libraries, call in to your local library or visit https://calderdale.gov.uk/v2/residents/leisure-and-culture/libraries/library-events-and-groups to find out more.