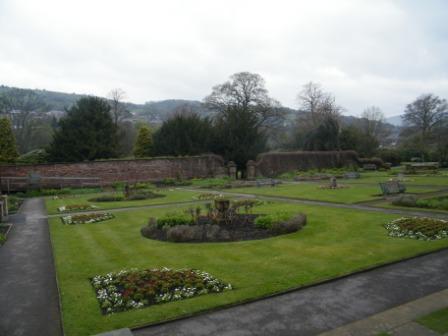 Work is in full swing to boost facilities at Centre Vale Park in Todmorden.
Todmorden Development Board, which includes Calderdale Council Cabinet Members, Todmorden Town Councillors and local ward Councillors, is committed to maintaining the high quality that has repeatedly earned the park its prestigious Green Flag Award.
The Council and the Friends of Centre Vale Park were hoping to submit a bid for 'Parks for People' funding from the Heritage Lottery Fund to help make improvements in the park. However, the Council has been advised that the grants are likely to be directed to other parks in the country which are more in need of improvement. This will not stop the Council from continuing to work with local people and organisations to make Centre Vale a park that the community can be proud of.
The Council is funding works to make the bowling pavilion more windproof and watertight and is supporting the local bowling clubs to improve the facilities in the pavilion with a view to possibly taking over ownership of the building in the future. It is also looking at options to protect the park's bandstand and make this important landmark more presentable.
Plans are underway to bring the park's heritage to life by creating an attraction from the remains of farm buildings that once stood in the park. Volunteers from the Friends of Centre Vale Park are regularly clearing vegetation from the sites to reveal the historical stonework. The long-term aim is to increase awareness and the educational value of the sites. 
Another of the park's attractions, the animal house, could also be set for a boost. The Council is currently talking to a local reptile expert to look at ways of working together to enhance the facility. The Council is also looking at repairing the tennis courts, and is confident that these will be back in use by next summer– just in time for Wimbledon!
The drainage issues in the park are on track to be resolved, and the Environment Agency is committed to returning to the park to carry out repairs when the weather is better. 
Calderdale Council's Cabinet Member for Communities, Cllr Marcus Thompson, said:
"Centre Vale Park is much-loved by local people and visitors. We want them to continue to be proud of the park for years to come, so we are taking important steps to protect and improve the facilities. We will continue to work with the community to do this, to make the most of their skills and links."