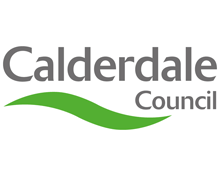 On-street parking charges in Halifax town centre and in Skircoat have been temporarily lifted by Calderdale Council.
The charges relate to on-street parking spaces in Halifax town centre and to the new parking scheme in Skircoat, which includes on-street parking bays and parts of the residents' permit scheme.  The decision was taken after it became clear that the Council's traffic regulation orders (TROs) for those areas cannot be legally enforced.  Charging for off-street parking, in the Council's car parks in Halifax town centre, is unaffected.  
Calderdale Council's Director of Economy and Environment, Ian Gray said:
"Traffic regulation orders are highly technical documents and this issue only came to light after one of our orders was challenged.  When we checked the details it became clear that there were errors within the orders, some of which date back to 2008. 

"When we realised there was a problem we immediately stopped issuing Penalty Charge Notices (PCNs) in the affected areas.  We are also switching off the parking meters in those streets so that they can no longer accept payments – we expect that this work will be completed by 8 October 2014.

"The charges for on-street pay and display parking, and for some residents' parking in these areas have now been temporarily suspended.  As the old order was unenforceable, drivers who have received a PCN after parking in the affected streets will be able to request a refund. We will write directly to all affected residents in Skircoat.

"We are now checking that the TROs which cover other areas of Calderdale are correct. We have started to review these but as they are very detailed, complex documents it will take several months for us to complete this assessment. As soon as we have more information we will make this public."
The Council will still issue PCNs where cars are parked on yellow lines, in loading bays, in disabled bays and in car parks.
If you have received a PCN after parking in Halifax town centre or Skircoat since 2008 and believe that you are entitled to a refund visit www.calderdale.gov.uk where you will find a Frequently Asked Questions section and our online refund form to complete. Your claim will be assessed and a refund will be issued if you are eligible.