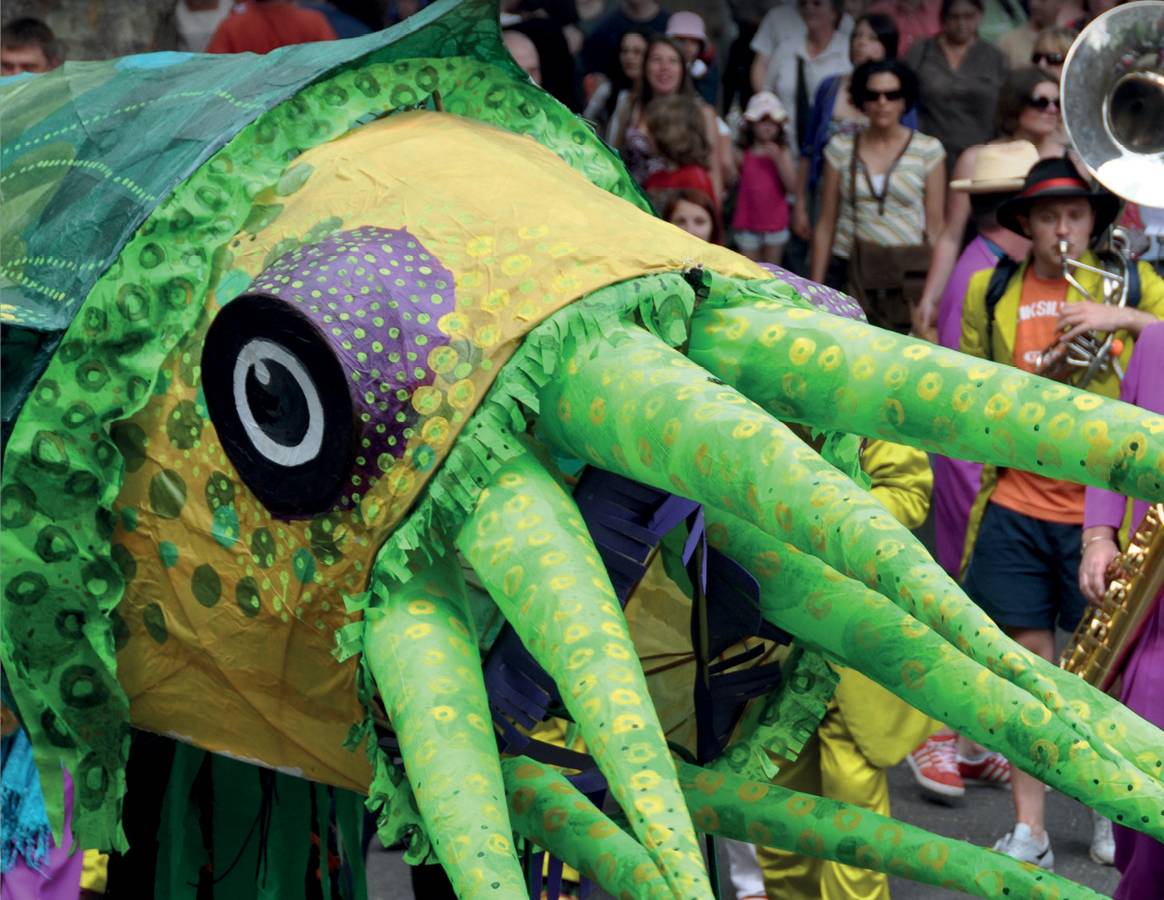 Spring is well on its way, and with it comes Calderdale Council's annual Events and Festivals guide, packed full of things to do between April and September. 
The colourful guide is crammed with over 30 entries of indoor and outdoor events taking place right across Calderdale. 
Spring arrives with a flurry of exciting events, such as the Hebden Bridge Piano Festival, St George's Fun Day at Bankfield Museum, Brighouse Food and Craft Market and the return of the Hebden Bridge Burlesque Festival. 
Summer is bursting with festivals and shows, from agricultural shows to arts festivals and carnivals to charity galas. There's even an Alternative Christmas in Hebden Bridge in June, six months on from the flooding which hit the area on Boxing Day 2015. 
This year, alongside our annual events, we're pleased to welcome back the Yorkshire Festival 2016. Following the spirit and success of the award winning Festival in 2014, this year's Yorkshire Festival takes place between 16 June and 3 July, offering an exciting programme of local, national and international work and community events. 
The summer festival season is nicely wrapped up with Norland Scarecrow Festival and Rushbearing, and although the guide runs until September, there are plenty of events in Calderdale through autumn and winter, including the Halifax Comedy Festival and the Yorkshire Victorian Christmas in Brighouse, further details of these and other winter festivals can be found on visitcalderdale.com(external link).   
This is just a selection of the great events taking place in Calderdale this year. Along with listings, the Events and Festivals guide features a handy map, showing the location of events along with local transport links.
Calderdale Council's Cabinet Member for Communities, Cllr Steve Sweeney, said: 
"There are lots of reasons to visit Calderdale throughout the year, but the wonderful Events and Festivals guide gives you snapshot of the great events taking place throughout spring and summer – from the traditional to the unusual. 

"There really is something for everyone, and this useful guide will help you plans your visit to ensure you don't miss anything. 

"You can pick up your guide at tourist information centres, libraries and museums. There's also more information about events all year, online at www.visitcalderdale.com(external link)" 
Grab your copy as soon as you can, and get planning your spring and summer activities.